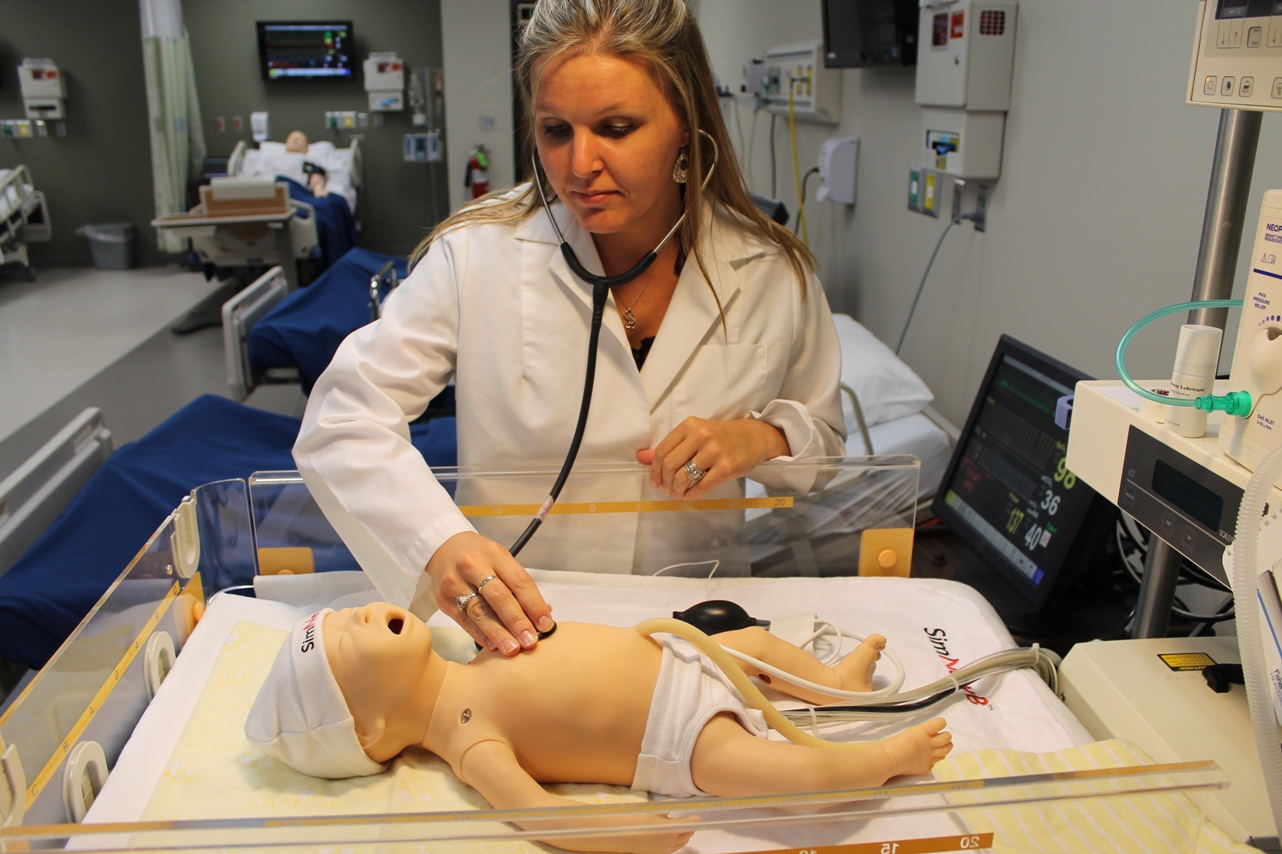 By Angela Holmes
WATERLOO—Like most professions, learning how to drive a big rig has changed dramatically over the past 25 years.
When Brian Garbes, 44, of Waterloo, earned his commercial driver's license from Hawkeye Community College in 1988, it was just him, the truck and a driving course.
Now, Hawkeye's Regional Truck and Transportation Center is equipped with four state-of-the-art truck driving simulators that put students through a variety of situations, such driving through snow and ice, without ever hitting the road.
One of the first things trucking students learn on the simulators is the gear patterns, said lead instructor Marty Kroenecke.
"Then they go out on a real truck and come back here and are put in situations," he said. "Before we have to take them out on the road, they have been through simulator training. When they transition into a real truck, they are much more at ease."
Last year about 1,350 new truck drivers were trained in the center.
"We could never do that with real trucks," Mr. Kroenecke said, citing cost-prohibitive factors such as fuel and maintenance. Time isn't lost in training due to adverse weather conditions, either, he noted.
Mr. Garbes, who was dislocated as a truck driver from the Wonder Bread plant in Waterloo when it shut down in November 2012, is in Hawkeye Community College's construction program, which also incorporates simulators, such as the road grader simulator.
Like its semi-truck counterpart, the road grader simulation allows students to learn a variety of situations without wear and tear on the actual equipment.
The long-term goal is to take the simulators to high schools or companies for training, Mr. Kroenecke said, noting that jobs in fields such as road grading and construction will only continue to increase as the current workforce ages.
"The average operator is in their mid-50s," he said. "There's not enough new employees stepping up."
Hawkeye Community College is also addressing the shortage of health care workers with its virtual hospital, complete with several simulator patients, or sims.
With baby boomers retiring and people living longer, the country is facing a critical health-care worker shortage, said Hawkeye Community College President Linda Allen.
"It is anticipated when baby boomers retire, 1 million nurses will be needed," Ms. Allen said.  "Nurses are globally needed as well."
Technology is another factor in the nursing shortage.
"Accelerated technology takes a different skill set," Ms. Allen said. "Some of the older nurses have a harder time adjusting to new technology and leave nursing."
Students in the Hawkeye nursing programs are introduced to new health care technologies, such as medication management and electronic health records.
"Everything in here is hospital-grade," said Tiffany Meike, Hawkeye's virtual hospital coordinator.
The virtual hospital is equipped with six sims, ranging from a newborn and a child to a grown man and a mother that gives birth.
Each sim has its own control system, which is run by an instructor on a computer in an adjoining room. The simulators can cry, scream, blink or even talk through its operator.
Students can practice skills on the sims, such as taking vital signs and giving shots. There is no limit to how many shots or incisions students can give the sims like there is in a typical clinical setting.
"You can only poke your partner so often," Ms. Allen said. "Here, they can jab these guys all day."
Other procedures that would be unlikely to be practiced on a live patient, such as an intubation on a newborn, can also be performed on the sims.
In the nursing programs, one hour of simulation counts as two to three hours of clinical practice in a traditional setting, helping ease the demand for clinical time.
"With the demand for nursing, clinicals fill up fast," Ms. Allen noted.
At some clinical sites, students may see the same patients the entire time and will be taken out of the room during critical situations, she added.
Audio and video is captured throughout Hawkeye's virtual hospital for student evaluation and debriefing.
"At Hawkeye, we are clinically heavy," Ms. Meike said. "We have scenarios of the highest quality."
For example, when the mother sim delivers a baby, students can watch her labor patterns on a monitor.
Role-playing, such as a student acting as an aggravated parent near the child simulator, also plays an important part in the education process.
The virtual hospital has been in place at Hawkeye Community College for three years. The $1 million cost was funded partially though the state's Accelerated Career Education (ACE) funding.
"The key selling point for me is the mastery level of learning," Ms. Allen said.
Hawkeye Community College accepts 64 practical nurse (PN) and 32 associate degree nurse (ADN) students each semester.
"It's a rigorous program," said Jane Bradley, vice president of academic affairs. "You have to master these skills before graduating."