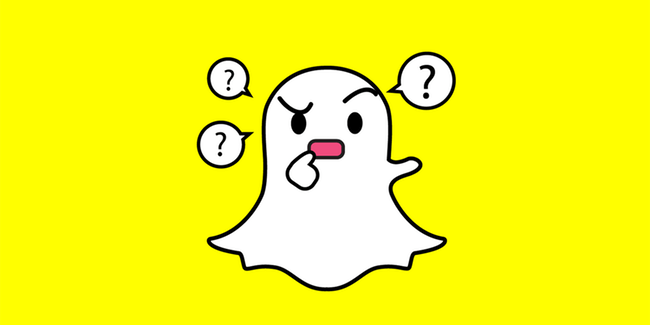 If your business wants to reach Gen Z, you need to be on Snapchat – here's how you do it, according to these Corridor marketing experts.
By Katharine Carlon
katharine@corridorbusiness.com
Research shows that younger consumers avoid advertising like being seen in public with their parents, but digital marketers are finding that staying short, making it funny and keeping it real can make all the difference in engaging the elusive 24-and-under consumer.
And with younger consumers shying away from "old news" platforms like Facebook and Twitter, that means keeping it Snappy.
"If you want to reach the Gen Z and younger millennials market, you need to have at least a presence on Snapchat," said Ryan Shenefelt, digital accounts manager at de Novo Marketing in Cedar Rapids. "If your market is people in their 50s, don't even waste your time with it. But if you're targeting teens or young millennials – the consumers of the future – it's the place to be because that's where they're all going."
Snapchat, the social media app that pioneered vanishing messages, has a near lock on the nation's youngest consumers as the platform of choice. Although the company has struggled recently due to an unpopular redesign and the appropriation of its most popular features by competitors Facebook and Instagram, new research released last week from investment firm Piper Jaffray suggests nearly half of young adults prefer Snapchat above all other rivals, up from 39 percent last year.
Just 26 percent consider competitor Instagram their go-to, and market giant Facebook, with a stranglehold on the rest of us, is deeply uncool, with just 8 percent pledging allegiance to the social network.
"[Snapchat] is phenomenal for creating a sense of urgency, kind of like a fire sale: come in now, do it today," said Betsy McCloskey, principal/partner with Eastern Iowa marketing firm Plaid Swan, adding the platform is especially suited to new product roll-outs and generating interest in events or concerts.
According to company data, Snapchatters open the app an average of 18 times a day, circulating around 3.5 billion messages or "Snaps" every 24 hours. Josh Krakauer, founder and CEO of Sculpt, an Iowa City-based social media marketing agency, said that with its 200 million active user base – 70 percent of whom are aged 34 and under – Snapchat remains the best channel to reach and engage with a captive young audience in what is still a relatively uncrowded market.
"That's compelling for brands who want to market themselves and tell their story," Mr. Krakauer said, adding that the fact marketers have not fully cracked the code to successful messaging on Snapchat could mean big advantages for early adopters who have time to find what works.
"There's an early mover advantage, an opportunity to build cultural relevance early on and to build an audience inexpensively," he said. "Eventually, like every other social media platform, they'll figure it out and everyone will rush in. Right now, it's fresh and new and emerging."
Finding ways to engage notoriously ad-resistant younger customers has been a challenge for marketers. Kantar Millward Brown's AdReaction: Engaging Gen X, Y and Z study, found that nearly 70 percent of young Americans go out of their way to avoid online ads by skipping them at first opportunity or using ad blocking software. To reach them, the study suggested, businesses and brands should use humor, keep messages less than 10 seconds long and tell a good story – all elements Snapchat is made for.
"The younger generation and millennials are seeing through that smokescreen of ads out there," Mr. Shenefelt said. "They don't want to be 'sold,' they want to go behind the scenes. They want authenticity, experiences, seeing a bit more of your culture."
One way of doing that is via Snapchat Stories, collections of images and short videos viewable for 24 hours that offer "personable" content like live events, demonstrations, special offers and behind-the-scenes peeks. The idea is to establish trust with young consumers by showing things in fun, novel ways without the artificial veneer of a full-on sales pitch.
"The thing younger people like about Snapchat is it's very direct," Ms. McCloskey said. "You have to do it live in 10-second bits."
That constraint makes Snapchat trickier for marketers to use since content can't be "pre-loaded" as on Facebook and other social media platforms, she added, but it also creates immediacy, excitement and more of a genuine connection to consumers.
"You have to be at the location, handle it right there and post it right then," she said. "It's an impulse tool."
Stories, which last for a day, and Snaps, which disappear after they've been viewed, are a prime opportunity for flash sales and promotions, Ms. McCloskey said — as well as for calls to action.
Mr. Shenefelt offered the example of a promotion with GO Cedar Rapids as part of Restaurant Week that invited users to snap photos of food at restaurants around town and offered a prize for the best one.
To see a return on investment, Mr. Krakauer said brands and businesses need "a lot of interesting things happening every day, a dedicated staff of resourceful content creators that embrace spontaneity and a young audience with a high lifetime value to captivate."
"I see a growing value proposition for brands to be early [on Snapchat] before it becomes easier to use," he added, likening Snapchat marketing pioneers to the brands and businesses that took a chance on Facebook early this decade.
Mr. Shenefelt said businesses, event sponsors and other marketers can also sponsor geofilters, a technology that uses GPS to fence off a geographical area in which a special branded frame is available to anyone using Snapchat to take photos or video within its confines. The Cedar Rapids Farmers Market, Farmers Market After Dark and the city's annual Balloon Glow have all featured geofilters in the past.
"It's an excellent way to leverage that photo element," Mr. Shenefelt said. "All of the sudden, people are sending photos to all their friends with our clients' branding on it."