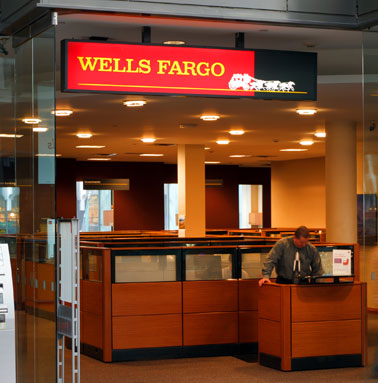 Some GE Capital operations in Cedar Rapids to join Wells Fargo
By Dave DeWitte
dave@corridorbusiness.com
GE has reached an agreement to sell three of GE Capital's financial platforms to Wells Fargo & Co., the company announced last week, in a deal that will involve most of its Corridor employees.
The sale includes GE Capital's Commercial Distribution Finance, North American Vendor Finance and Corporate Finance platforms, and encompasses net investments of approximately $30 billion and approximately 3,000 employees. It is expected to be completed in the first quarter of 2016, but other terms of the transaction were not disclosed.
"This acquisition is an outstanding opportunity for Wells Fargo to deepen relationships and strengthen our presence in key commercial lending markets," said Tim Sloan, head of Wells Fargo Wholesale Banking, in a press release. "GE Capital's businesses are industry leaders with proven business models and capabilities backed by exceptionally talented and experienced teams. These advantages, in addition to portfolios that are diversified geographically and by industry, will allow Wells Fargo to continue to grow our business in order to better serve the needs of new and existing Wholesale Banking customers."
Keith Sherin, GE Capital chairman and CEO, noted in a press release that the company has completed more than $126 billion in transactions since General Electric's April 10 announcement that it would sell off most its GE Capital assets in an effort to create a simpler, more valuable company, and focus on investment and growth in its industrial businesses. GE will retain the financing operations that relate directly to those businesses.
GE Capital employs about 500 in Cedar Rapids. Some of the employees work in GE Capital Vendor Finance and will be joining Wells Fargo, Susan Bishop, GE Capital director of communications, said in an interview. Others work for GE Capital Transportation Finance, and will be joining the Bank of Montreal under an earlier-announced divestiture. Still others will not transfer.
It is unclear when those employee transitions will take place, Ms. Bishop said. The Wells Fargo deal is expected to close within the next two months, however some transitional work will continue over the next 18-24 months.
The sale includes the leadership, employees and platforms of GE Capital Commercial Distribution Finance (CDF) and GE Capital Vendor Finance. CDF provides inventory financing in six core industries: marine, recreational vehicles, motorsports, outdoor products, technology, electronics and appliances. Vendor Finance provides private label and co-branded lending programs for original equipment manufacturers, dealers and end-users in the office imaging, construction, material handling and technology sectors.