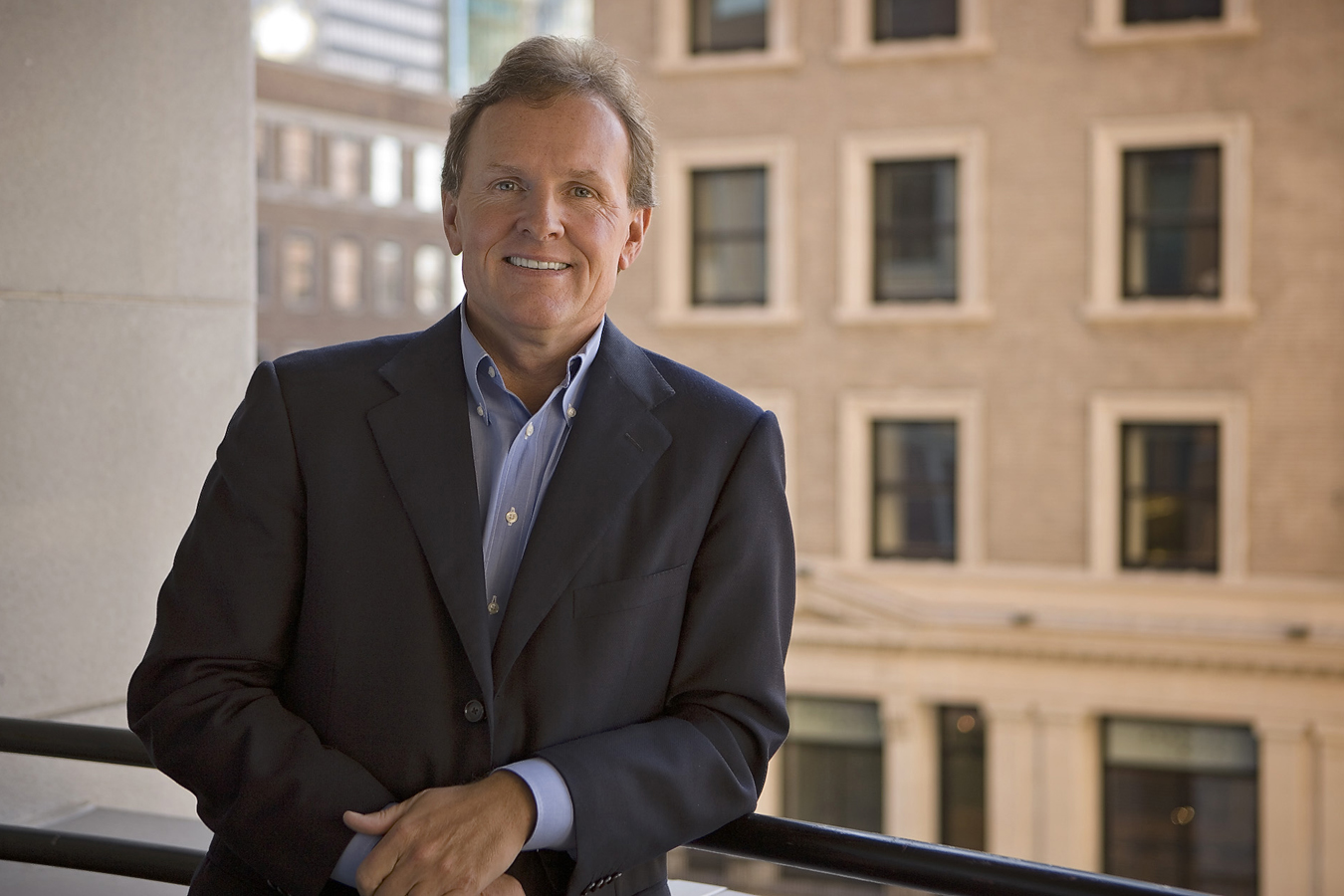 Family business celebrates 75th year
By Sarah Binder
CEDAR RAPIDS—Marc Gullickson knows better than to schedule a meeting when Pat Ryan first arrives in town.
That's because Mr. Ryan, president and CEO of Ryan Companies, always spends his first few moments in the Cedar Rapids office catching up with the staff. He asks about their families and lives first and work second, said Mr. Gullickson, president of the Midwest region for Ryan Companies.
"We try to build a family culture throughout the company," Mr. Ryan said. "If we are successful, we instill that same feeling into all 700 people who work for the company."
Ryan Companies, a commercial real estate and development firm with a Cedar Rapids office at 625 First St. SE, is celebrating its 75th anniversary, with Mr. Ryan as the third generation to lead the company. It was founded in Hibbing, Minn., in 1938 by James Henry Ryan. His sons (and Pat Ryan's uncles), Fran Ryan and Russ Ryan, worked for the company for 74 and 69 years, respectively.
"We had the founding fathers, literally, there with us," Mr. Gullickson said.
During the early 1960s, Ryan Companies was building a retail store for the National Tea Co. when workers realized the building's foundation had been sized incorrectly. The mistake could have ruined the company, but Ryan Companies was able to secure land across the street and construct a new store for the customer. The relationship remained intact, and Ryan Companies built more than 60 National Tea stores.
"Those are foundational stories that I think have an impact today," Mr. Ryan said.
Not all members of the Ryan family work for the business. For example, Pat Ryan's father was not heavily involved.
"The fact that I was not a linear descendent was not a factor," he said. "I tell people I snuck in the family business through the back door."
Family members often have to work elsewhere and gain valuable skills to prove themselves before joining the company, Mr. Ryan said, stressing that the most qualified person is chosen for each job. For example, last year Tim Gray became the first non-Ryan to serve as chairman of the board. Mr. Gray took over after Fran Ryan, the first chairman, passed away.
"He was the only logical choice," Mr. Ryan said. "The most capable people should take the leadership roles in the company, it's that simple."
Business development
In 1990, Ryan Companies opened its first regional office in Cedar Rapids. Since then, the company has grown to 10 offices around the country, including in Davenport and Des Moines.
"I'd love to tell you it was some phenomenal strategy, but it was really a marriage of opportunity and talent," Mr. Ryan said.
In Cedar Rapids, the opportunity was 221 Towne Center, a 200,000-square-foot class-A office building downtown. Another developer started work on the project by tearing down an old hotel and digging a foundation before going bankrupt.
Meanwhile, Ryan Companies had an employee with Iowa roots, Jeff Smith, who was able to complete the office project and grow the company's presence in Iowa into a regional office.
"We expand to provide additional opportunities to our people," Mr. Ryan said.
The company is a full-service project manager, providing financing and market testing, development, architecture and design, construction and real estate management.
Throughout the years, Ryan Companies expanded its service offerings. Recently, the company has focused its services on five sectors: government, retail, distribution centers, mission-critical data centers and healthcare. No future expansions are planned, as the company is working to execute this re-focused strategy, he said.
Throughout the recession, however, Ryan Companies continued to grow, including opening new offices in Milwaukee and Austin, Texas in 2012. Each new office begins with a group of experienced Ryan Companies employees, who understand how the company operates.
"One of our distinguishing factors in the company is our people and our culture," Mr. Ryan said. "We realize you cannot communicate culture over the Internet or over the phone."
Cedar Rapids flood recovery
Since the floods of 2008, Ryan Companies has been involved in many high-profile recovery projects in Cedar Rapids, including the downtown Cedar Rapids Public Library, city hall, and renovating the historic CSPS Hall and Paramount Theatre.
"We really feel like we're helping to rebuild the city after the flood," Mr. Gullickson said.
The federal courthouse in Cedar Rapids was cited as an example; it was a complex, long-term project that the company views as a bookend to downtown.
With LEED (Leadership in Energy and Environmental Design) gold certification, the courthouse is also an example of how sustainable building trends are impacting the industry. The courthouse features highly efficient ventilation, water and lighting systems.
"We've always tried to do things that make sense in terms of the longevity of the building, whether there's a certificate on the wall or not," Mr. Gullickson said.
Long-term clients in Cedar Rapids include companies such as Rockwell Collins and Alliant Energy and Mr. Gullickson said it is important to prioritize those relationships whether the project is a new building or a minor renovation.
"You feel like you're really part of the success of those partners," he said.