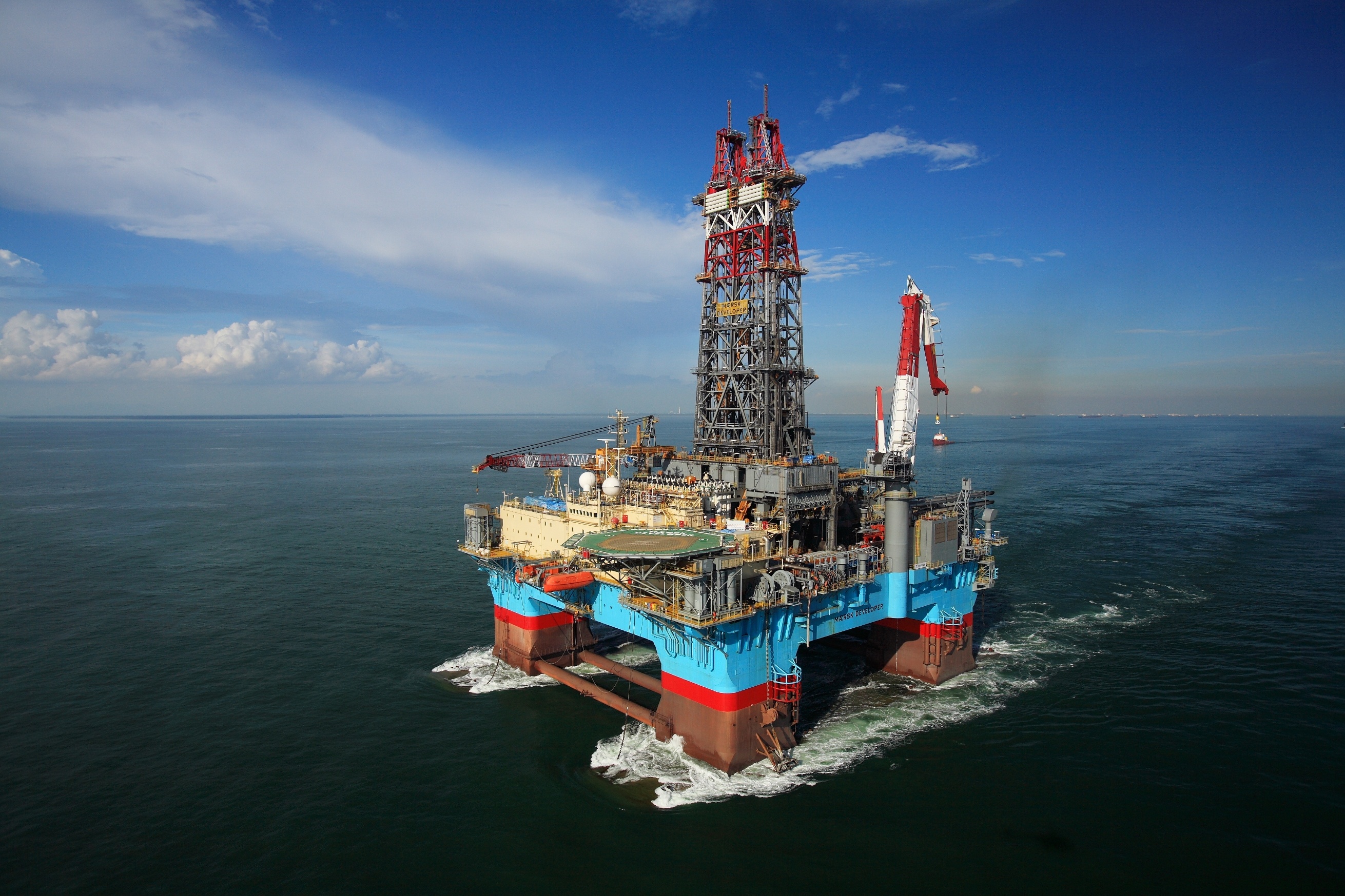 Wilkens Weather app for iOS is being used by professionals on offshore platforms, such as this one in the Gulf of Mexico. 
By Dave DeWitte
dave@corridorbusiness.com
A Rockwell Collins business unit will have an extremely interested audience for its annual hurricane season forecast this May at the Offshore Technology Conference in Houston.
For 2016, Wilkens Weather Technologies forecast three major hurricanes, nine total hurricanes and 15 named storms for the Gulf of Mexico region. The prediction was below the 30-year norm, but ahead of 2015 levels, due to a projected weakening of an El Niño system.
As the tropical storm season concluded, it left behind three major hurricanes, seven total hurricanes and 15 named storms – another in a series of 'light' years that gave some respite to companies producing oil and natural gas offshore.
Wilkens Weather employs 21 full-time meteorologists and delivers detailed and customized forecasts to companies that run offshore oil and gas production platforms, lay offshore pipelines and cables, and deliver supplies and personnel to offshore resources, said Aaron Studwell, senior manager, weather services.
Although it's owned by a technology-based company, human forecasting skills give Wilkens its advantage in the marketplace. Every weather report is the result of a consistent analytical process incorporating real-time observation, forecast models, climatological knowledge and a forecaster's own judgment and experience.
"Wilkens Weather's advantage is our forecast process, specifically the human element of our forecasts," Mr. Studwell explained in an email. "Our customers procure our services in order to maintain operational schedules, increase safety and improve efficiency."
Because they are so vulnerable to bad weather, offshore oil operators are willing to subscribe to weather services to gain more advance warning for evacuations and securing equipment. Having a private weather forecast provided during offshore operations can also be a requirement of the insurers used by operators, Mr. Studewell noted.
Subscribers can get a marine weather forecast that includes a statement of severe weather predicted, a confidence factor statement, and a 3-, 5-, 7- or even 10-day forecast for a specific site or along the course of a route. They are delivered between one and four times daily in PDF or text formats.
Details include wind speed and wind gusts at 10-meter and 50-meter elevations, the height and direction of wind-driven waves, the height and direction of sea swells and maximum wave height. All can be critical factors for offshore oil exploration and production platforms.
For onshore operations, Wilkens addresses the potential for tropical storms, hurricanes and other severe weather, along with a five-day forecast offering more typical details.
Wilkens Weather was acquired as part of Rockwell Collins' 2010 deal to buy Air Routing International, a Houston-based company that provided flight-planning services to private aircraft operators.
The companies are now collaborating on several projects that will integrate Wilkens' data with Rockwell Collins' technologies, including AirVue, which broadcasts Wilkens forecast data in an easy-to-read display designed for use within airports around the world.
Wilkens and Rockwell have also been working on a dust/visibility product that will assist aviation and marine decision-makers, according to Mr. Studwell, and see a market in the marine industry for Rockwell's weather radar products.
Among the many changes Wilkens Weather has made since it was founded in 1977 by Richard Wilkens has been the expansion of its coverage, from an exclusive focus on the Gulf of Mexico to include worldwide tropical weather coverage, including the Pacific and Indian oceans.
In recent years, Wilkens Weather has introduced an app for Apple's iOS that provides users with weather for their current location and access to daily weather briefing videos, interactive tropical storm tracking tools and other daily weather reports. They are used by drilling superintendents, offshore installation managers and HSE (health, safety and environment) managers in the offshore industry, among others.
For weather junkies who are not subscribers, Wilkens Weather's website at www.wilkensweather.com offers a deep dive into recent weather trends on its blog, spotlighting not only offshore locations, but anywhere interesting weather is happening.
CBJ reporter Dave DeWitte has previously provided contractual services for Rockwell Collins.