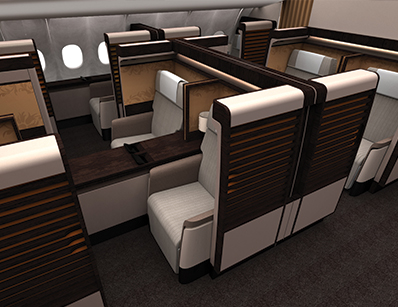 Super First Class seating produced by Rockwell Collins. CREDIT ROCKWELL
By Dave DeWitte
dave@corridorbusiness.com
A Rockwell Collins facility in Tucson than manufactures Super First Class aircraft seating will close at the end of September due to market conditions.
The closing will eliminate about 413 full-time positions, the company recently told employees. Rockwell Collins will offer affected employees severance packages and outplacement services, as well as opportunities to apply for job openings in other areas of the company where business is expanding.
The Tucson plant is part of the former B/E Aerospace business acquired by Rockwell Collins last year, and it appears that the closing will take place after Rockwell Collins itself is acquired by United Technologies Corp., which is currently expected to take place in mid-summer.
The closing of the Tucson facility is unrelated to the United Technologies acquisition, Rockwell Collins spokesman Josh Baynes said.