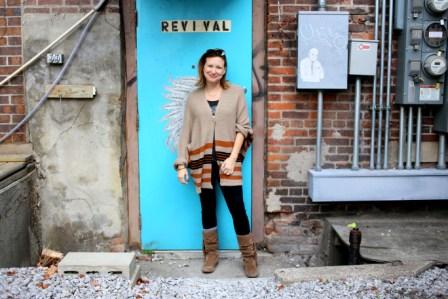 Story by Pat Shaver
Photos by Rachel Jessen
IOWA CITY—When Sheila Davisson entered into her first year at the University of Iowa, she planned to study pharmacy, but not because she aspired to have a long career as a pharmacist. She wanted to have a high-paying job so that she could save money and one day open her own clothing store.
Ms. Davisson spent one year at the UI before deciding to chase her fashion dreams to New York City. She enrolled in the Fashion Institute of Technology (FIT) in New York, an internationally recognized college for design, fashion, art, communications and business.
After finishing school at FIT, Ms. Davisson held several jobs in fashion. She worked for Polo in product development and KCD, a fashion public relations agency. She also held jobs at small boutiques in New York.
"I realized that I really wanted to have my own store," she said. "In 2003, I was ready to leave New York. I thought if I didn't leave now, I'd be there forever."
Ms. Davisson moved back to Iowa City, intending to only stay a short time, live at home and make some money before her next big move.
It didn't take long, though, for her to notice that something was missing in Iowa City. Around that time, small, boutique-style consignment stores were everywhere in New York City, she said.
"With resale you're able to attract a broad customer. There's the customer that loves vintage, the customer who is earthy and bohemian, the customer that is preppy and sweet. You can take one item and make it look all these different ways," Ms. Davisson said.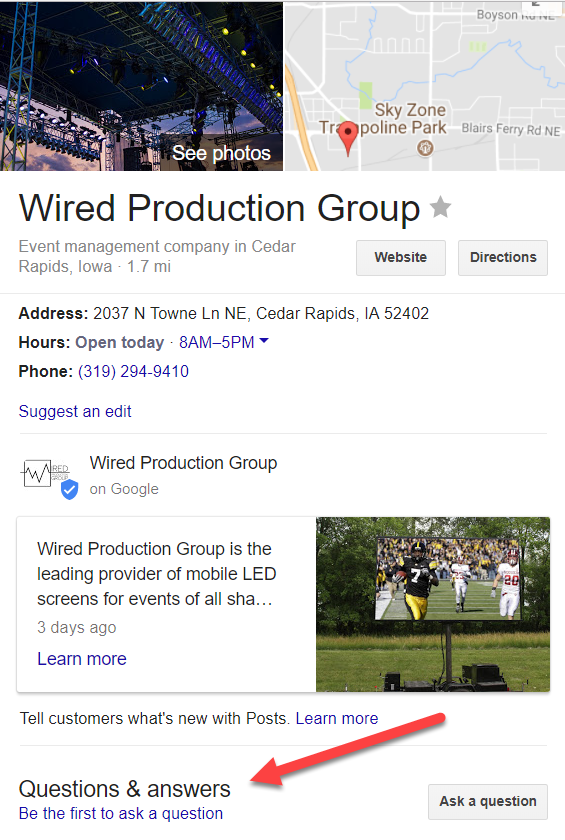 At age 26, Ms. Davisson committed to staying in Iowa City and opened Revival. The store was located in about 600 square-feet of space at 116 S. Linn St. until it moved to the pedestrian mall in 2007. The move to 117 E. College St., next to The Soap Opera, doubled the store's space.
Revival specializes in vintage, new and used women's clothing and accessories. The store carries a variety of new pieces from small independent designers as well as locally designed items. It is also a resale shop and offers cash, store trade or consignment for anyone selling their own clothing and accessories.
"I think a pivotal moment was when we moved. I realized that we didn't have enough space to allow it to be what it is. We had been getting by on Linn Street but we weren't able to try new things and experiment," she said. "We've been able to attract a wider range of customers here."
About 50 percent of the merchandise is resale and the other 50 percent is new.
"Our business is up, this past year we're up close to 10 percent," she said. "We go through about 60-80 items that leave our store every day, we are putting new stuff out constantly."
Small business ownership is nothing new to Ms. Davisson, who comes from a family of entrepreneurs.
"Both my parents own businesses, I'm surrounded by entrepreneurs," she said.
Her mother, Connie Pogemiller owns Connie's White Glove Cleaning and her father, Randy, is partially retired from owning an accounting business.
"They had a restaurant when I was growing up. Owning a business like this, I'm used to not having the traditional 9-5 job. I tried working in a corporate-structured environment and I did not flourish at all," Ms. Davisson said.
Her husband, Pete Davisson, and his father, Gary Davisson, own Davisson & Son Millwork in North Liberty.
"It's nice because we all support each other and we know what it means to own a business," she said.
Online sales
In March 2012, Ms. Davisson launched an online store and this summer hired a full-time employee to focus on that and social media.
"I've realized that it's like having a second store. It's been a great learning experience, but it is very different from the brick-and-mortar store," Ms. Davisson said.
For example, there may be 200-300 people browsing the online store who don't buy anything, she said.
"The thought of that happening in the store is horrifying," Ms. Davisson said. "Iowa City is such a transient community, we lose customers every year. Creating an online store is the perfect way to keep those customers."
The challenge, she said, is figuring out what to offer online because about half of their merchandise is unique resale items.
"What do customers want to buy online? We're still learning that. The challenge is people who shop online are presented with a ridiculous amount of information. How do you create loyalty? We've created that loyalty in the store," Ms. Davisson said. "Shopping online is so huge but I think people get overwhelmed with it. I think that people shopping online want someone to be their personal shopper."
Looking ahead to what's next for her business, Ms. Davisson doesn't have expansion plans or aspirations to open more stores.
"The future is really focused on the online store and seeing that grow, and focusing our energies on maintaining customers," she said.
Although she's been approached to open more locations, Ms. Davisson said she isn't interested.
"It is unique here; if there was another location, it wouldn't be the same. There have been lots of temptations to open another location, but if I did it, it would have to be a different thing and a different business," she said.
Ms. Davisson enjoys the location in the pedestrian mall, which has allowed the business to rely heavily on foot traffic. She sees the future of downtown Iowa City improving, leading in an increase in business.
"I think downtown is on the verge of some really exciting things. The ped mall facelift will be huge. I feel like five years from now, downtown Iowa City will be back to being the center of town," she said, adding that she's noticed an increase in collaboration among downtown business owners.
Ms. Davisson grew up in Iowa City and graduated from City High School.
Revival celebrated its 10-year anniversary in business on Sept. 28. For more information, visit www.revivaliowacity.com.