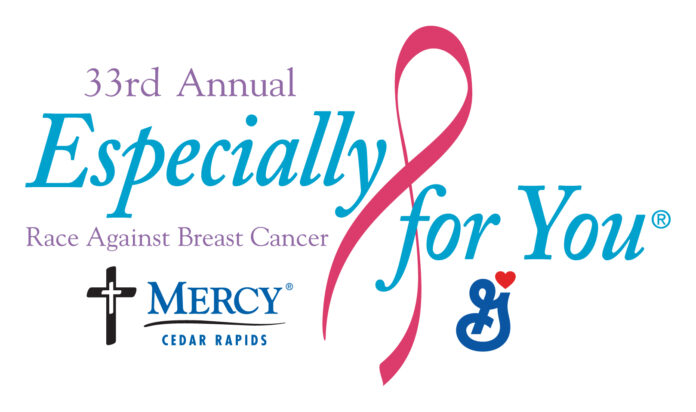 Registration is still open for the 33rd annual Especially for You (EFY) Race Against Breast Cancer, which will be held Sunday, Oct. 1.
More than 15,550 individuals and 584 teams have registered for the race that will include a 5K run, 5K walk or a one-mile family fun walk. Last year, a record-breaking 15,800 individuals participated.
Opening ceremonies will be held at the starting line about 15 minutes prior to the start of the race at approximately 7:45 a.m. The starting line is on 10th Street SE in front of Hall-Perrine Cancer Center. The race will finish at Hall-Perrine Cancer Center. Post-race activities will include a health fair, food trucks, kids' activities and live music.
Individuals can register for the race at especiallyforyourace.org until race day. On-site registration will be available 7-7:45 a.m. on race morning inside the north entrance of Hall-Perrine Cancer Center.
On race morning, breast cancer survivors are invited to gather in the Hall-Perrine Cancer Center parking lot at 7:15 a.m. to participate in a group photo, which will be taken at 7:30 a.m. More than 970 survivors have registered for the race.
The race supports the Especially for You Fund, which provides funding for mammograms, ultrasounds, biopsies, and other breast-care and gynecological cancer screenings and services for individuals in need.
The EFY race and fund are dedicated to the memory of Sandy Knight, a Whittier resident and General Mills employee who died of breast cancer in July 1991.
For more information, visit especiallyforyourace.org or call the EFY race line at (319) 398-6582.