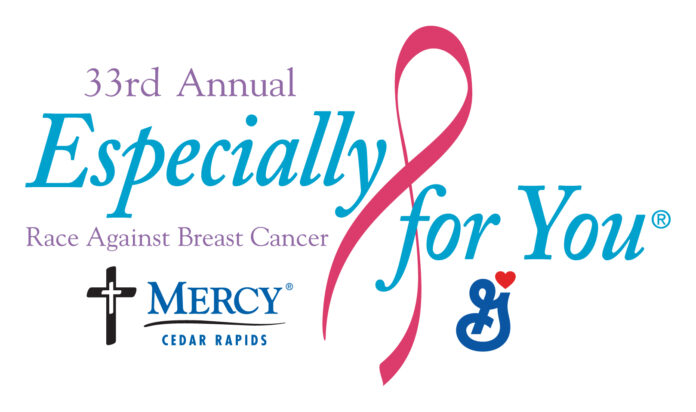 Registration for the 33rd annual Especially for You (EFY) Race Against Breast Cancer opens April 1 at www.especiallyforyourace.org. Race day is Sunday, Oct. 1.
Last year, a record 15,800 people registered for the race, which benefits the Especially for You fund. Proceeds from race registration provide financial assistance for breast care and gynecological cancer services to local individuals in need. Throughout the years, the EFY fund has helped nearly 13,000 individuals access more than 33,000 services.
"We look forward to supporting and honoring those who have fought the disease, as well as those individuals currently battling cancer," said Dr. Vincent Reid, medical director at Hall-Perrine Cancer Center, in a news release. "Our goal is to celebrate the amazing sense of community that our race represents, while we continue to raise funds for breast care and gynecological cancer services."
Individuals interested in helping to determine the color of this year's race T-shirt participated in an online poll to indicate their preference. Voting ended March 17. The winning color was retro heather pink.
Mercy Medical Center and General Mills are co-founders of the race, which is dedicated to the memory of Sandy Knight, a General Mills employee who died of breast cancer in 1991. She helped organize Mercy's Especially for You After Breast Cancer Support Group. Her dream was to establish a race to raise funds for breast cancer awareness and education, which was the catalyst for the first EFY Race in 1991.
For more information, visit www.especiallyforyourace.org or call the EFY race line at (319) 398-6582.