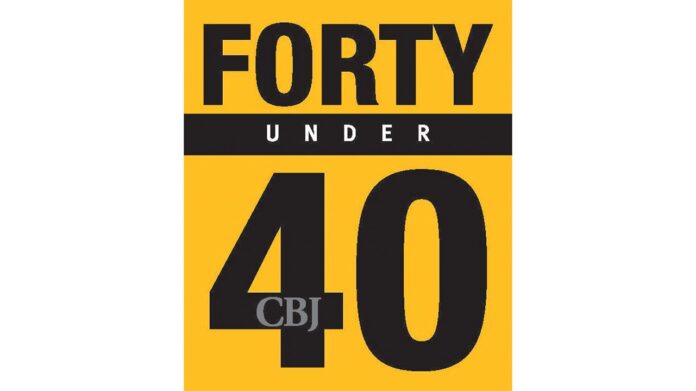 This issue celebrates 40 of the region's best and brightest leaders under the age of 40.
Talent. Workforce. Whatever you want to call it. These leaders represent the talent we need to retain, attract and celebrate in the Corridor.
And the Corridor Business Journal has been celebrating young leaders with these unique awards for the past 17 years.
Each year we have some incredible people on the Forty Under 40 list, and this year is no different. Roughly half are in the non-profit sector and half in the for-profit business sector. 
Most of the people on the list do a considerable amount of volunteering. However, it is often difficult to discern between their volunteering and their "real jobs" because they give so much to both. It is also difficult to see how they manage and have time for their families, which many of them have, but we are better for them and their hard work and tireless involvement.
These 40 individuals deserve this award and our region's collective thanks.
An alumna of the year
A hearty congratulations to Michelle Niermann, the president and CEO of UnityPoint Health-Cedar Rapids, for being recognized as the CBJ's Forty Under 40 alumna of the year.
This award was created in 2019 when the CBJ celebrated its 15th anniversary of the Forty Under 40 awards, which have become wildly popular and highly competitive for individuals who have demonstrated leadership and success in their professions and communities.
Josh Schamberger, the Iowa City/Coralville Convention & Visitors Bureau president, was the first alumnus of the year recipient in 2019. Lura McBride, the president and CEO of Van Meter, was the recipient in 2020.
Timothy F. Terry
Tim Terry was a Renaissance man. He was able to speak intelligently on subjects ranging from business to music to art to Shakespeare. He died Oct. 17.
Mr. Terry was born in 1954 in Brooklyn, New York, the fourth of 12 children, before coming to Iowa to attend Divine Word seminary and then graduating from Loras College in 1972. When not traveling the world, he made Iowa his home.
He was an entrepreneur, founding the accounting firm Terry Lockridge and Dunn in 1978 and World Trend Financial in 1991, both in Cedar Rapids. He opened a second location in Iowa City in 1998. World Trend Financial currently manages $796 million from clients in 39 states. The two firms now have 32 employees.
He was also a pioneer in regionalism in the Cedar Rapids and Iowa City area. He keenly understood that businesses rarely care about artificial political boundaries like county or municipal lines, encouraging economic development organizations to work better regionally.
Mr. Terry's most significant accomplishments were his loving marriage to Gretchen Rice and their four children, Maggie, Liam, Lila and Rosie. In addition, he exemplified a passion for lifelong learning while bringing together the best qualities of New York and Iowa to business and his family.