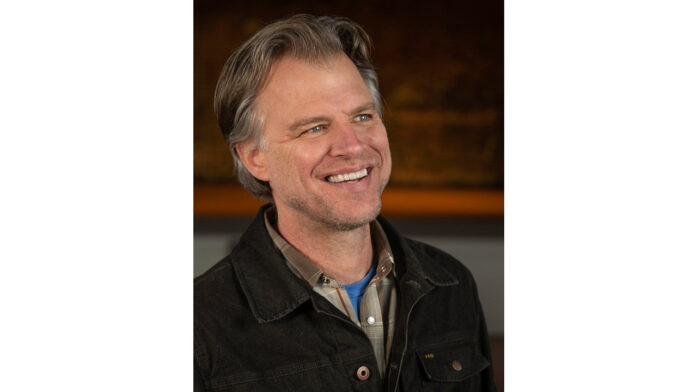 Sponsored by MidWestOne Bank, this is the latest edition of the CBJ's new podcast feature with Nate Kaeding and notable Iowa business and cultural leaders, available first to CBJ members. Listen to this episode below, and subscribe on Spotify, iTunes, Google Play, Stitcher and SoundCloud.
Steve Shriver is the serial entrepreneur behind businesses like Brewhemia, The Olympic South Side Theater, Soko Outfitters and more. He made CBJ headlines recently when his lip balm and personal care products company, Eco Lips, acquired Bug Soother, an eco-friendly company that ranks eighth in the U.S. for insect repellent sales.
I talked to Steve about the entrepreneurial tendencies of his youth, how McDonald's rewarded his hard work, and how to make a business stand out in a crowded category. Steve, who recently launched the Steve Shriver Podcast, is very open about sharing what he's learned on his journey. He was excited to give CBJ readers tips for creating new businesses, as well as advice for acquiring other businesses.
I learned a lot, and I think you will too.
Has entrepreneurship always been in your blood?
Yup. I knew I wanted to be a business person. I was always dressing up in suits. I had a desk when I five years old… just scheming and figuring out how to make a buck. My first sale was bubble gum on the playground, and I got in trouble for it. That was the beginning of it all.
Was there a specific industry you were interested in or was it more of an interest in business in general?
So, I actually quit school when I was 16 and moved out of the house. I was like, I've gotta get on with life… get a full-time job, get my own place and just go for it. Everything I learned was through experience. Working at McDonald's to working at University Camera in Iowa City…  just gaining as much experience as possible.
So, you quit high school at the age of 16?
Yeah, I sure did. It was kind of what I wanted to do. My mom taught me to believe in myself and that I was capable of doing whatever I wanted to do. It was the greatest foundation for being an entrepreneur because I was like filled with optimism and the belief that anything was [possible]. It really bugged my grandma that I dropped out of high school, so I went back to a program called Project Ready for people that had full-time jobs. I got it a bit late, but I did get my high school diploma. Grandma was proud.
Read the full interview with Steve Shriver in the Aug. 8 print edition of the CBJ.