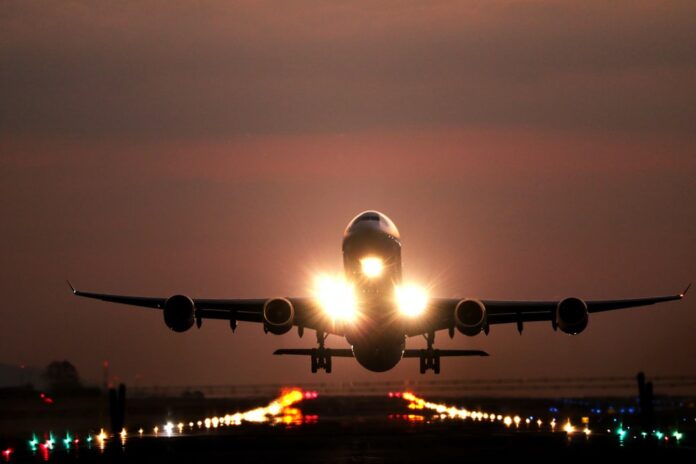 By Dave DeWitte
dave@corridorbusiness.com

Raytheon Technologies will have some big commitments to live up to at a challenging time, after being created in the $180 billion megamerger of Raytheon Co. and United Technologies Corp. that closed on April 3.
The newly created conglomerate is pledging innovation and leadership in the fields of aerospace and defense, while promising to find $1 billion in cost savings and return nearly $20 billion to shareholders over the next three years in the form of dividends and share repurchases. Executive Chairman Tom Kennedy introduced Raytheon Technologies as "an innovation powerhouse that will deliver advanced technologies that push the boundaries of known science."
With a team of 60,000 engineers and scientists, innovation is clearly on the agenda. But executing the company's bold vision will be even more challenging than leaders could have expected when the merger was first announced in June 2019.
The coronavirus pandemic has upended the global air travel market for airlines, one of the largest markets for Raytheon Technologies. It will also strain government budgets that fund defense, and potentially disrupt production if employees fall ill or are forced to stay home.
Ratings agency Moody's this month cut its outlook for the aerospace and defense industry from stable to negative, warning that the weakened balance sheets of most airlines will reduce demand for new aircraft, even after the industry begins to recover.
Gregory Hayes, former chairman and CEO of UTC and now CEO of Raytheon Technologies, addressed the issue in the company's opening-day statement, saying that it's up to the challenge.
"Raytheon Technologies brings together two companies with combined strengths and capabilities that make us uniquely equipped to support our customers and partners during this unprecedented time," Mr. Hayes said. "We will also play our part in the war on the COVID-19 pandemic, including doing everything we can to keep our employees around the globe safe and well."
For Collins Aerospace leadership in Cedar Rapids, it will be the third merger integration project in three years, following the April 2017 acquisition by Rockwell Collins of B/E Aerospace, and the company's sale to United Technologies in November 2018, which created the Collins division.
That deep merger experience was recognized in February when Kelly Ortberg, the former chairman and CEO of Rockwell Collins, and later CEO of Collins Aerospace, was named special advisor to Mr. Hayes to support the massive Raytheon-UTC merger.
Collins Aerospace, with local operations in Coralville and Cedar Rapids, will be the largest of the new company's four business segments, with pro-forma annual sales of about $22 billion. It has approximately 10,500 employees in Iowa, some 9,000 of them located in the Corridor.
After the formation of Collins Aerospace, the company created an initial operating headquarters in West Palm Beach, Florida. That was a disappointment to some in the Corridor who wished it had been Cedar Rapids. However, the new post-merger headquarters will be in neither city. It will be in Charlotte, North Carolina.
Cedar Rapids will remain home to two business segments of Collins Aerospace, Avionics and Mission Systems, both of which will play a vital role in what Raytheon Technologies sees as emerging areas of customer need. Those include intelligence, surveillance and reconnaissance of contested regions; next-generation connected airspace; cyber protection for connected aircraft; and advanced analytics and AI for aviation.
The three business units rounding out Raytheon Technologies are aircraft engine maker Pratt & Whitney, Raytheon Intelligence and Space, and Raytheon Missile and Defense.
While Collins Aerospace will remain the largest private employer in the Corridor, it will initially be smaller. Raytheon Technologies is selling its military GPS business to BAE Systems in order to satisfy antitrust concerns by U.S. and European Union regulators.
The GPS business employs about 675, manufacturing and developing GPS navigation systems for everything from missiles to drones to ships. BAE expects the GPS business to remain in Cedar Rapids, reporting to the Electronic Systems' Precision Strike & Solutions segment of the company, according to Caitlyn Hayden, BAE's senior vice president of corporate communications. It plans to retain the local workforce and set up its own operations facility.
Collins Aerospace will continue to operate its commercial GPS business without interruption, a spokeswoman said.
Savings and stocks
Raytheon Technologies' efforts to identify $1 billion in savings will be ongoing as the Collins Aerospace business continues efforts to realize $600 million in cost synergy savings from the acquisition of Rockwell Collins by United Technologies.
Raytheon Technologies will be looking mainly at cost reduction in its supply chain ($350 million) and consolidation of its corporate headquarters and business segments ($325 million) for savings. It also expects to save $175 million by consolidating facilities, and $150 million in information technology and sales and administrative costs.
While few specifics have been disclosed on the location impacts of the cost cuts, one city that is already bracing for impact is Farmington, Connecticut, which had been headquarters to United Technologies. The city will lose its headquarters status, and about 100 jobs, to Waltham, Massachusetts.
The merger-related restructuring also included the simultaneous spinoff of two former United Technologies segments as publicly traded companies. They are Otis Worldwide Corp., which produces elevators, escalators and moving walkways, and Carrier Global Corp., which produces heating, air conditioning and refrigeration products.
As of April 9, the best investment of the three companies created by the deal would have been Raytheon Technologies. Its shares were up more than 24% since the company began trading on April 3. Shares in Otis were up 7%, and Carrier up 11%, over the same period.  CBJ