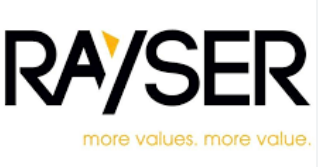 Cedar Rapids-based Rayser Holdings was named the runner-up in two distinguished categories, Intranet and Single Event, at the 2023 Annual Awards for Communications Excellence (AACE), hosted by The ESOP Association. The awards were unveiled during the EO23 Conference's AACE awards luncheon in Las Vegas on Nov. 9.
The AACE Awards, renowned for celebrating outstanding achievements in employee-ownership communications, recognized Rayser Holdings for its exemplary performance and innovation in both intranet development and execution of a single event. 
"This recognition from The ESOP Association at the AACE awards is a testament to our team's hard work and dedication," said Michelle Jensen, Rayser's president and CEO, in a news release.
The Intranet category award acknowledges Rayser Holdings' innovative approach to digital internal communications, enhancing employee engagement and collaboration with their platform, Beekeeper. The Single Event category recognition celebrates the company's execution of the 2022 Rayser Holdings Annual Employee Owner Event, which contributed to the corporate culture and employee ownership values.
Rayser Holdings was established in 2018 to diversify and enhance employee ownership. Rayser's portfolio comprises CarePro Health Services, KELTEK, Inc., Midwest Memorials, and J-TEC Associates.