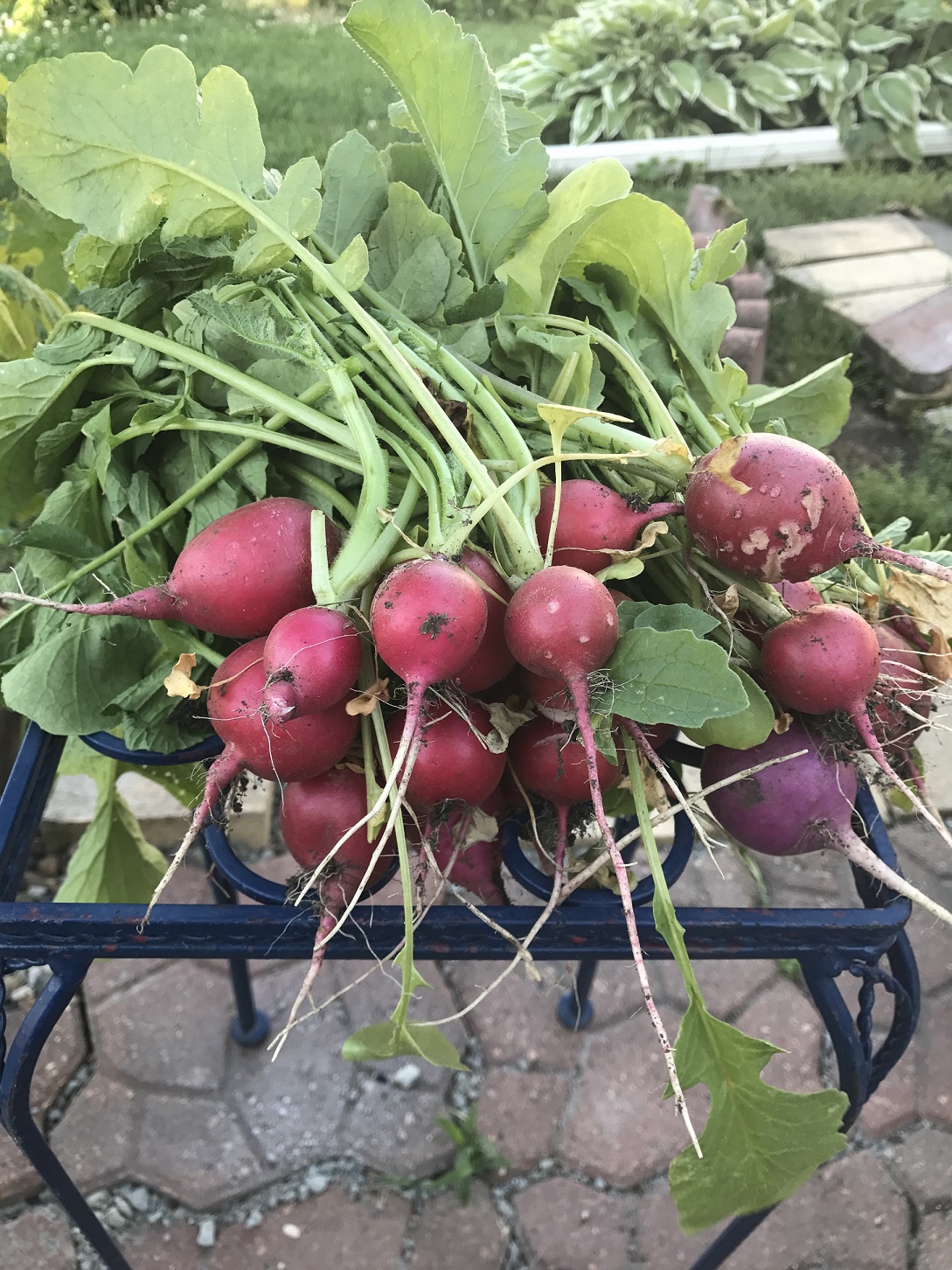 Wondering what to do with your abundance of radishes from the garden? Here is a fresh dip featuring radishes and green onions.
INGREDIENTS
8 oz. cream cheese
1 stick butter
1/2 tsp. celery salt
1/2 tsp. Worcestershire
Dash paprika
1 c. radishes
1/4 c. green onions
PREPARATION
Blend butter and cream cheese until creamy, add celery salt, Worcestershire sauce, paprika and green onions. Blend, chop in blender the radishes until finely chopped. Add to cream cheese mixture. Make this the night before and leave in refrigerator until needed. Serve on cocktail rye bread or crackers.
From Old School Produce Company