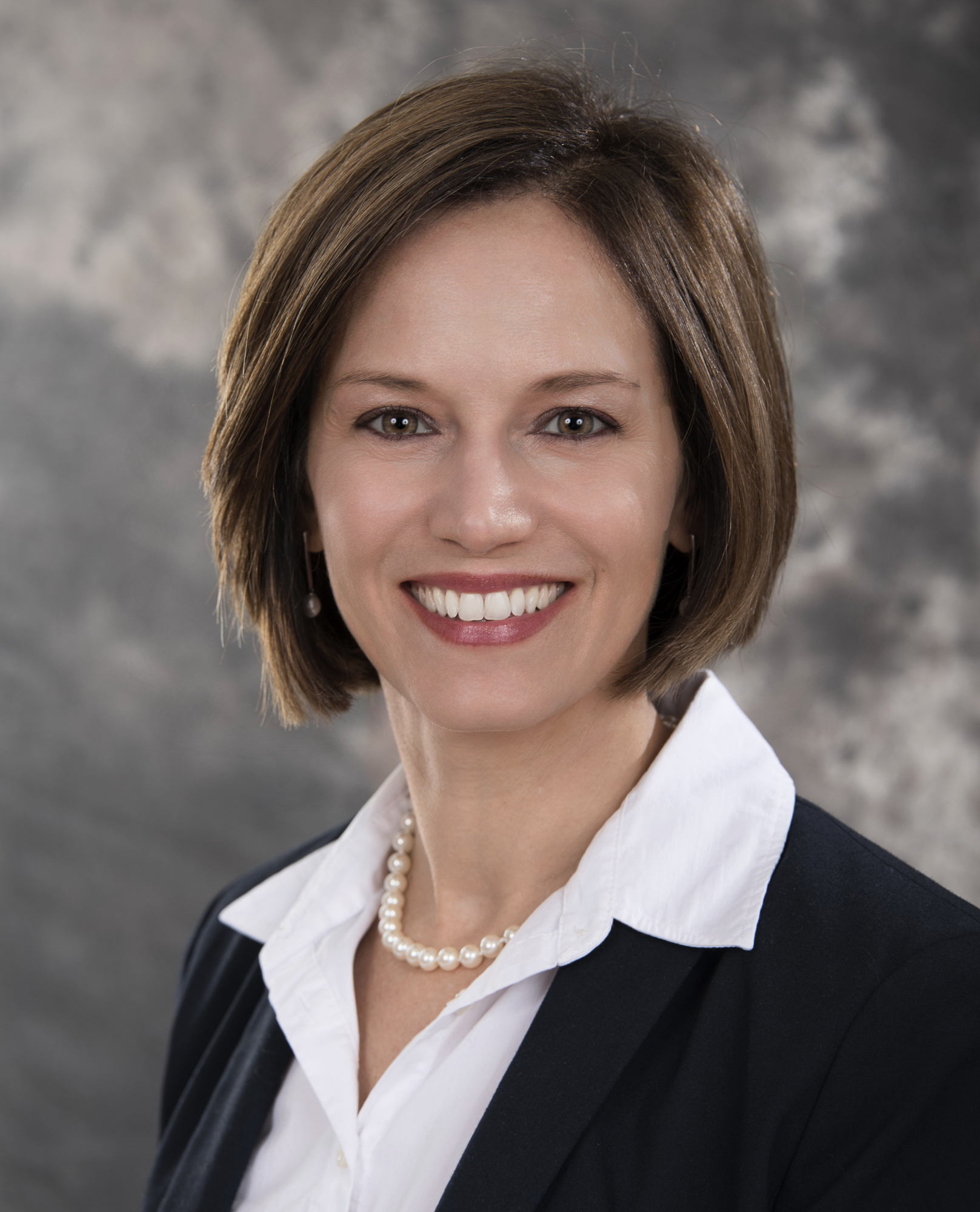 By Adam Moore
adam@corridorbusiness.com
Kim Casko
President and CEO
Iowa City Area Chamber of Commerce
Age: 42
Hometown: Pearl River, NY
Education: BA, Management and Psychology, Bucknell University; MSEd, Higher Education Administration and Policy, Northwestern University
Family: Husband, John; dog, Rocky
Interests: Food, wellness, human behavior and workplace culture (particularly trust, leadership and teamwork).
Kim Casko has her work cut out for her as the new president and CEO of the Iowa City Area Chamber of Commerce. The former ACT program manager stepped into the role last summer following the retirement of longtime leader Nancy Quellhorst, and soon found herself facing departures in three of the chamber's key positions. After working to fill those positions, she is now set to take on issues ranging from the area's workforce challenges to reconciling the differing priorities of the chamber's politically diverse membership. We spoke with Ms. Casko about her priorities for the year ahead and her thoughts on how to capitalize on the region's various strengths.
Tell us a bit about your background, and what attracted you to your position at the chamber?
I grew up in New York, have lived in four different states, and have had various careers in both the private and public sectors. I've spent the past 10 years doing organizational development and change management work, most recently for ACT.
I should give credit to eHarmony for my move to Iowa City in 2010, as that is how I met my husband, John. He was living in Iowa City while I was in Chicago. It was an easy decision for me to move here; I not only fell in love with the man, but with the town as well. I will not disclose which one came first!
I was drawn to this position because it allows me to work directly for the community, and to continue to use my passion for helping individuals and organizations succeed in achieving their goals. It also helped, and was a big factor in my decision, that there is a wonderful set of people – staff and board – at the chamber to work with who have built a strong reputation and are passionate about our mission to foster a better business environment.
What priorities have you set as the head of the chamber?
When I started in September, we were down three full-time staff, so the team's first priority was to get through our busiest season in one piece. We are very grateful for our many chamber volunteers who helped get us through. Now our team is back to a full staff and we're ready to move forward.
Our second priority is for me and our new director of member services to meet with as many members and partner organizations as we can to get an understanding of perceptions, needs, values and ideas, and to start building relationships. I've started to call this our "listening tour," and it will really help guide the team and board's decisions.
Our third priority is to continue to develop a strategic plan that was started by the team and the board in the first half of 2016. The feedback we gather during our listening tour will help shape that plan.
How has the chamber adjusted to ensure it has adequate staff to serve all its members?
Turnover is challenging and we are very grateful to our members for their patience through this transition. It took us a bit of time to get back to being fully staffed because we wanted to make sure we were hiring the right people for our open positions and we believe we have.
Our new director of member services, Tim Carty, has hit the ground running, as he was chair of our Ambassador program and went through our Community Leadership Program last year. He has already started reaching out to members, recruiting new ones, and implementing improvements to the Ambassador and Referral Exchange programs based on member feedback.
Our new director of communications, Rob Merritt, brings with him a lot of great experience in journalism and in marketing and communications for other local nonprofit organizations. He has knack for storytelling and will be using that to tell the story of the chamber and how we can be of value.
We are also looking for ways to be more efficient to free up staff time to focus on what matters most: direct service to our members. For example, we outsourced our accounting and finance functions, and are automating as much of our back-end processes as we can.
Lastly, we will look to collaborate with other organizations serving the community, such as the Iowa City Area Development Group, the Iowa City Downtown District, and the Iowa City/Coralville Area Convention & Visitors Bureau, so that we can provide greater service.
What do you see as the biggest challenges facing your organization? What could you be doing better?
Our biggest challenge, like any business, is how to remain relevant. We are a membership organization. Most of our revenue comes from dues, and that is what we use to fund our various programs and services. So it's important for us to ask: How are the needs of our members changing? What kinds of programs and services do they want? What are the needs of those who aren't members that we could potentially be serving? We hope to get input on specific areas of improvement and opportunity as we conduct our listening tour, or feel free to drop us a line any time to give us feedback.
One criticism of the chamber is that it didn't take bold actions when it came to public policy decisions, such as the minimum wage, because it has such strong public and governmental representation on its board. Will your organization be bolder when it comes to public policy decisions in the future, even if they go against the sentiment of those public bodies?
We strive to work on behalf of our members to address policy issues at local, state and federal levels. This is part of our mission to foster a better business environment. However, we have approximately 1,000 members across multiple jurisdictions with diverse needs, so it's sometimes challenging for us to take a stand for one position or another because our membership is divided on where they stand. For example, when the minimum wage issue surfaced, we surveyed our members and the result was a 50-50 split right down the middle. It's hard to advocate for something that half of your membership is against.
Regardless of whether we advocate for a certain position or not, we will always try to educate and counsel our members as best we can on the issues. Also, I would like to note that the majority of our board – and all voting directors – consist of owners and leaders of private businesses. We do have some ex-officio directors from the public sector on our board in order to have two-way dialogue.
What industry clusters do you think should be promoted more fully within Iowa City and the region?
I think Iowa City and the region have many industry strengths we can proudly promote. For example – and I am probably biased here, given my background – education.  We have a variety of organizations and skill sets in the education space across the Corridor that can set us apart. We have traditional institutions of education, such as the University of Iowa. We have non-traditional, creative collaborations such as Iowa BIG. We have innovative education startups, such as Pear Deck. There is an ecosystem being created between these organizations that is powerful and attractive.
Our partner, the Iowa City Area Development Group, and those involved in developing our Regional Vision Strategy are doing a lot of great work identifying regional sectors or clusters by which we can approach marketing, business recruitment and workforce development efforts in a more targeted way. I think this makes a lot of sense.