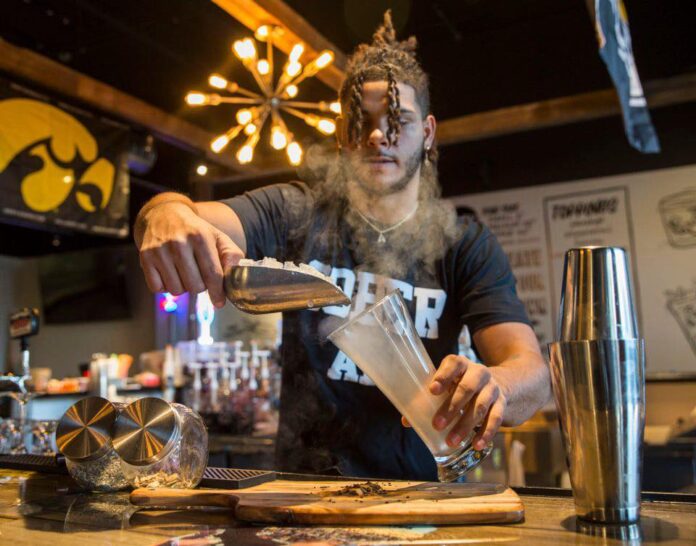 A dry bar, with locations in the Quad Cities and Iowa City, is expanding to Cedar Rapids.
Unimpaired, a non-alcoholic venue that serves appetizers and pizza in addition to mocktails, will have a new location at 415 Third St SE, across from the Map Room. The new location will be different from its Iowa City sister, with an emphasis on coffee rather than mocktails.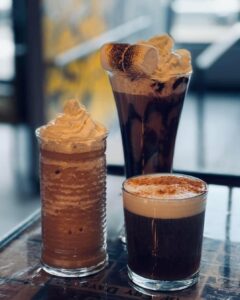 "We'll have coffee, energy drinks, rotating monthly mocktail menus and bottle service," said Matthew Earhart, Unimpaired's general manager. He added that they are also hoping to add breakfast items to the menu.
The non-alcoholic spirits featured at Unimpaired's Iowa City location will be available for purchase by the bottle at the new Cedar Rapids location.
While the Iowa City location has all the amenities of a bar – pool table, jukebox, bartenders, darts, bands, karaoke and trivia – the Cedar Rapids location will be smaller, with a focus on to-go coffee.
Iowa City's Unimpaired makes its own cold brew coffee and has received positive feedback, with the most popular drinks being the Creme Brulee and Snickerdoodle, hence the idea to focus on a coffee shop in the new location.
Mr. Earhart said feedback from the sober community has been "very positive," with a lot of buzz on social media about the new location.
The Cedar Rapids location is set to open in a few weeks, after some minor cosmetic changes are made and a final inspection is done. Information for the grand opening will be available at a later date.