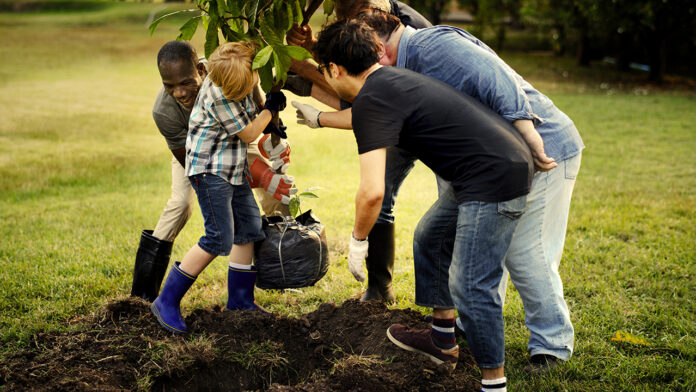 Planting Hope, a campaign that began in the aftermath of the August 2020 derecho, now supports 42 projects, valued at $142,000, according to a news release from Trees Forever. 
Trees Forever is managing the campaign to raise more than $5 million in private funds. These private funds will match $5 million in public funding already committed by the City of Cedar Rapids, totaling $10 million.
"The response we have seen from Planting Hope has been inspiring because it shows how important the tree recovery effort is to so many people. Both individual donors and corporate sponsors are prioritizing planting as a key component of a strong community recovery. These funded projects will further involve people in the important work of caring for the environment and their own home towns," said Kiley Miller, Trees Forever president and CEO.
Funding for tree planting and distribution projects up to $5,000 is available to derecho-affected communities in Iowa and Illinois. Planting projects are open to non-profit organizations, groups conducting planting projects on publicly-owned lands and for tree and seedling giveaways intended for private properties. Special project applications are also considered for educational classroom projects, club or church projects, fruit and nut orchards, school memorials and cemetery plantings. 
Trees Forever is now accepting applications for the spring projects. The deadline to apply is Nov. 1.  
For more information about the Planting Hope campaign, contact Lisa Williams, director of development, at lwilliams@treesforever.org or (319) 373-0650 x120. Donations to the program can be made here.