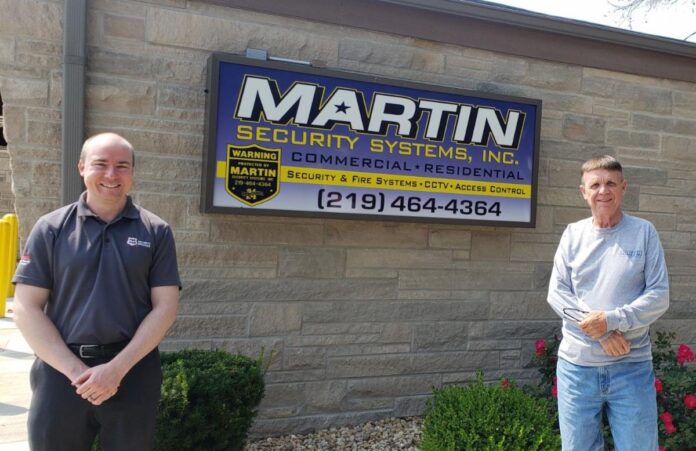 Brian Duffy, COO of Per Mar Security Systems, stands with Robert Martin, founder of Martin Security Systems. PHOTO PER MAR
Per Mar Security Services, a Davenport-based provider of security solutions for residential and commercial clients, has announced its acquisition of Martin Security Systems, of Valparaiso, Indiana.
Martin Security Systems was founded by Robert Martin in 1984, and has served the region over the past 36 years. Mr. Martin's sons, Rich and Rob Martin, have joined the Per Mar team, along with Jan Graves. The company will continue to serve customers out of Martin Security's existing office.
Terms of the acquisition were not disclosed.
"Robert has built a great company and wonderful team. We look forward to serving his loyal customers, and expanding service offerings," said Per Mar Security Services COO Brian Duffy.
Per Mar is the largest family-owned security company in the Midwest, with more than 2,300 team members and 23 branch locations, including in Cedar Rapids and Iowa City. It most recently acquired GT Fire & Security in Grand Island, Nebraska, in April.