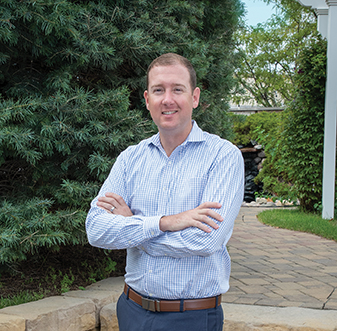 Vice President
King's Material Inc.
AGE: 35
Best advice you ever received?
Surround yourself with smart people with different perspectives, and make sure you listen to them.
What do you consider your biggest break so far?
I was invited to join the board for our national industry association in 2012. That introduction to leaders in our industry has helped accelerate my knowledge and network tremendously. It allowed me to gain leadership experience that I apply to our company daily.
What would most people be surprised to learn about you?
My first college visit was at age 9 to Duke University. I had a strange obsession with Duke (probably their basketball team) at the time, so my great aunt took me to visit.
What's the biggest issue facing the Corridor, and why?
The workforce shortage and perceptions of a workforce shortage are causing companies to look elsewhere to locate or expand. We also are still not doing a good job of telling young people about the vibrant community we have become, especially in the last 10 years. These are different (better!) communities than they were before the floods of 2008.
What do you want to accomplish by the time you are 50?
I want to raise balanced, kind kids. We'd like our company to be recognized as one of the best places to work for all the good things we've done in helping build our communities. I'd like to double the size of our business and triple the amount we give to philanthropic needs.