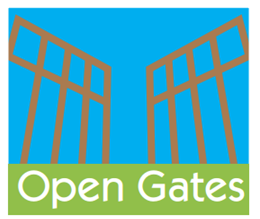 Kalona-based Open Gates Business Development Corporation, more commonly known as Open Gates Group, has announced that all four of its facilities are now Level 2 Safe Quality Food (SQF) certified.
These four facilities include: Farmers Creamery, makers of Kalona SuperNatural bottled milk and butter products; Frytown Warehouse & Distribution facility; Kalona Farms, milk receiving facility; and Kalona Creamery, retail shop and future cheese production facility.
Food safety has always been a priority for the Open Gates Group family of companies, which is composed of nine businesses. The SQF program is endorsed by the Global Food Safety Initiative (GFSI) and is recognized internationally.
"SQF certification allows our family of companies to  reach a new level. It will open the doors to several new business opportunities, especially in the  industrial ingredient industry," Sue Gessner, managing partner of Farmers Creamery, stated in a press release.
The Open Gates Group family of companies started the SQF certification process in early 2016 and spent nearly two years creating the extensive documentation required by SQF food safety policies and procedures.