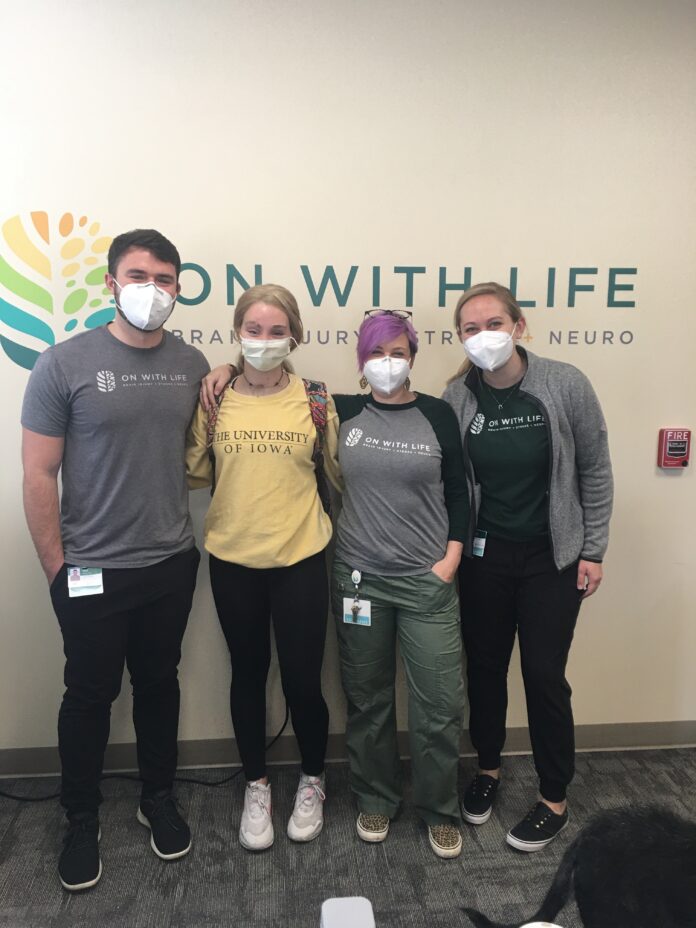 On With Life, a Coralville-based neuro rehab outpatient clinic that provides care for people suffering with conditions such as traumatic brain injury, strokes, Parkinson's Disease and concussions, is holding a Celebrate Hope fundraising event at Big Grove Brewery in Iowa City on Feb. 27.
Open since January 2020, funds from the event will go toward purchasing equipment to better serve patients. Most notably, the clinic hopes to purchase a Dynavision, which helps patients improve core balance, stability, reaching, motor skills, visual tracking and more.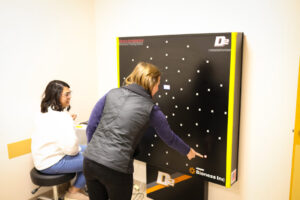 Maggie McQuillen will be the special guest and honorary event chair of the fundraiser. She was a patient during from June to December 2020 after a car accident left her with a traumatic brain injury in March 2020.
"I honestly didn't think I'd ever get a change to actually 'meet' Maggie when she first came in," said Dr. Scott Owen, plastic and reconstructive surgeon and director of the Facial Nerve Center, in a news report. "Many people who come into the hospital in her condition don't survive."
The car accident happened as a senior in high school, so her big goal was to recover and transition to college, said On With Life physical therapist Paula Duve.
Although On With Life supported her throughout every step of her recovery, Ms. McQuillen needed to go to another clinic to use a Dynavision. The therapists at On With Life had to make due with the equipment at their disposal.
"The therapists here got really creative," said Ms. Duve. "Maggie worked in speech therapy and occupational therapy on those return to drive skills. She worked in physical therapy for return to schooling, and she was previously a four-sport athlete, so getting back to exercising was very important to her."
The McQuillen family is helping On With Life reach their goal by donating a lead gift so the clinic can purchase a Dynavision.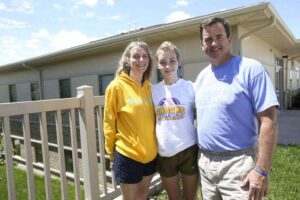 "While we were able to provide Maggie that opportunity elsewhere, we are excited the fundraising efforts this year are targeting the purchase of a Dynavision machine to enhance the scope of therapy offered in the future," said Maggie's parents, Beth and Matt McQuillen, in a statement. "We never imagined we would be using the services of a facility like On With Life but we are so very grateful it exists and happily support its mission."
So far, On with Life has raised more than $15,000 in sponsorship pledges. The Tiffany & Phil Williams Family Fund is supporting the event with a $5,000 gift.
The event will have food, drinks and raffles, according to the On With Life website.
"Maggie truly embodies the mission and vision of our clinic which is to get on with life after a traumatic brain injury, or any injury for that matter," said Ms. Duve. "She's just a beautiful representation of what we do here. She has truly made a miraculous recovery."
For people unable to attend the event, donations can be made on the On With Life website.