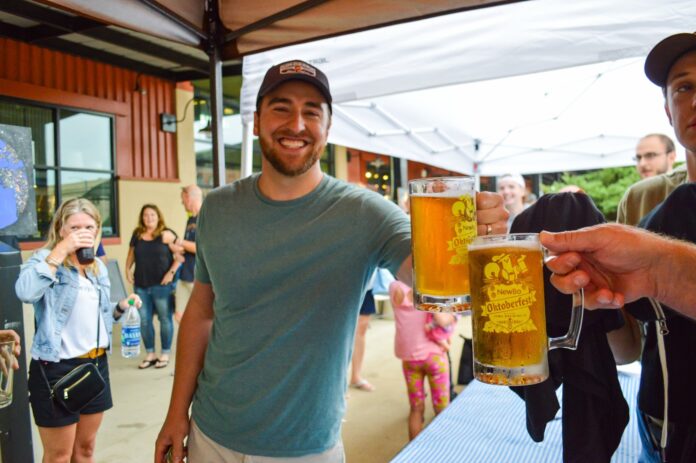 Northside Oktoberfest in Iowa City is returning this weekend for its 25th anniversary, following a cancellation in 2020 due to the pandemic, while NewBo Oktoberfest in Cedar Rapids will kick off its activities on Wednesday.
The 56th anniversary of Oktoberfest in the Amana Colonies will also be held this weekend.
Attendees of Northside Oktoberfest will be able to take advantage of Iowa City BrewFest, sponsored by Fly CID, and SodaFest, facilitated by the Iowa Children's Museum. The Iowa City BrewFest sold out with 600 attendees and sampling will be hosted adjacent to the west of Bluebird Diner. All participants will need an official tasting glass and wristband to sample from 40 beer vendors.
The annual SodaFest will take place the same day from 10 a.m. to 2 p.m.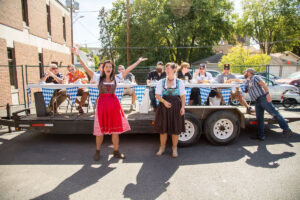 "I never imagined when we did the first BrewFest that it would make it a quarter of a century," said Doug Alberhasky, owner of John's Grocery, in a press release. "It's been amazing how the community has supported this event and how much the appreciation for beer has improved because of it. This is due to having such wonderful partners from day one including all of our breweries, all of the charities and all of the beer lovers."
A brand new element, the Outdoor Bier Hall on North Linn Street, will have a limited number of VIP tables available to purchase which offers reserved seating for the entire festival from noon to 8 p.m. The Bier Hall will also be free and open for anyone to attend. To purchase wine and beer at Northside businesses to take to the street, attendees will need to purchase a $15 Bier Hall Mug. Beer games, a brat eating contest, a yodeling contest and live music will also be at the event.
NewBo Oktoberfest will begin festivities with a dinner celebration provided by NewBo City Market Shopkeepers. The following night they will host Beer Trivia Night and Beer Tasting Class before the main event on Saturday from 2-6 p.m.
Joined by Iowa Brewing Company, the day will be free and family-friendly, full of giant yard games, live music, and beer. The event is capped off on Sunday with Sip & Stretch Yoga from 10-11 a.m.
Both events will have social distancing guidelines and will urge the use of masks.
Amana Colonies' version of Oktoberfest will include German music, Amana brats, local wines and beer. The day will begin with a parade at 10 a.m. and festivities will continue until midnight. Attendees may purchase single day passes or weekend passes.
Admission to Oktoberfest in the Amana Colonies on Sunday is entirely free.
Northside Oktoberfest continues to benefit Iowa City area nonprofits and groups. All proceeds of NewBo Oktoberfest will support the NewBo City Market.