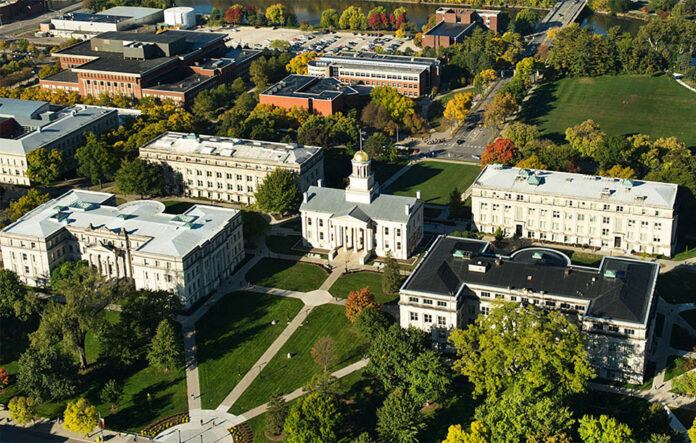 When Bruce Harreld was hired as the president of the University of Iowa in 2015 after an unconventional selection process, we wrote in this space that he was the right person for the job at the right time. We were wrong.
In U.S. presidential elections when an incumbent is campaigning for re-election, it is useful to ask the question: Are you better now than you were four years ago?
This same question is instructive when asking if the UI is better off than it was prior to Mr. Harreld's tenure, which ends this month.
The answer, unfortunately, is no.
To be clear, the Iowa Board of Regents mishandled the hiring of Mr. Harreld and failed to provide the appropriate support and political aircover any new president should have received.
His first couple years in the job were trying to build the respect and benefit of the doubt that most new university presidents are normally afforded.
Daniel Clay, the current dean of the UI Department of Education and one of four finalists to succeed Mr. Harreld, said in a recent news report how he would do things different from the current president: "I plan to be an active citizen of our department, our college, our campus, and our community. I currently have excellent relationships with people in the business community, in state and local government leadership, with our students. I plan to be present. I plan to be available, always."
This was a not-so-subtle way of highlighting Mr. Harreld's lack of engagement.
Perhaps Mr. Harreld was shellshocked at the vitriol and constant pressure to resign that he was never able to fully embrace the public role and the important leadership position that it plays in the Corridor and beyond.
Probably the most damming comment about Mr. Harreld's lack of engagement came from Sen. Joe Bolkcom, D-Iowa City in a news report earlier this year.
Since being hired by the regents as UI president in 2015, Mr. Harreld has been 'completely ineffective" in advocating for resources the UI desperately needs, Mr. Bolkcom said.
Although Mr. Harreld has repeatedly made public appeals and presentations arguing for stronger support, Mr. Bolkcom said he has not met with state and local leaders.
'He's just a no-show," Mr. Bolkcom said. 'He doesn't really lobby for resources, so he's not actually probably going to be involved in any of the work that leads up to getting a better appropriation."
To be sure, Mr. Harreld did a few positive things including helping the university refocus on its core mission, understanding that it cannot simply be all things to all people with a constrained budget. Additionally, his efforts to create more public/private partnerships were also a step in the right direction.
We're hoping the new UI president will be actively engaged and learn from the challenges and mistakes of the Harreld era.