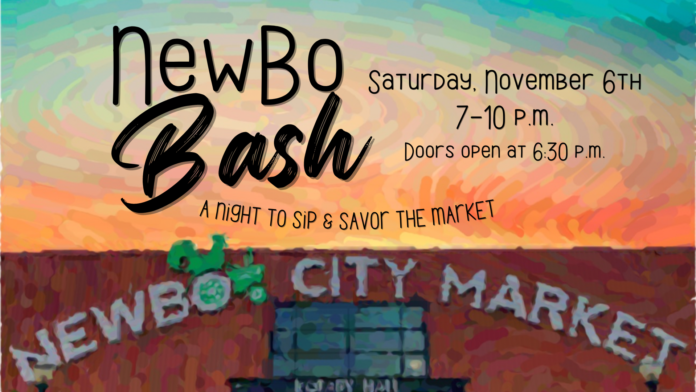 The annual NewBo Bash will take place on Nov. 6 from 7-10 p.m. at NewBo City Market to celebrate the accomplishments of the last year.
After cancelling the 2020 event, attendees can enjoy appetizers, drink signature cocktails and appreciate the shopkeepers that comprise the heart of the market, according to a press release. Iowa City resident and musician Blake Shaw will perform throughout the event.
Among the food options are a chicken shawarma salad from Pita'z Mediterranean; rice and bean tasters from The Full Bowl; lumpia from Pinoy Cafe; chicken enchilada soup and corn chowder from Prairie Soup Company; and dessert from Shawnniecakes.
Tickets cost $50 to attend the event in-person. To purchase tickets, click here.
For the first time, the market will auction off special experiences from shopkeepers, but if you can't attend the event in-person, at-home packages are available for purchase for $25. At-home packages feature vouchers for shopkeepers and custom glassware.
Proceeds from NewBo Bash benefit the NewBo City Market's mission to support local entrepreneurs as they grow their businesses and to provide a place for arts, culture and entertainment for the community.
The event is presented by Transamerica and Aegon Asset Management.