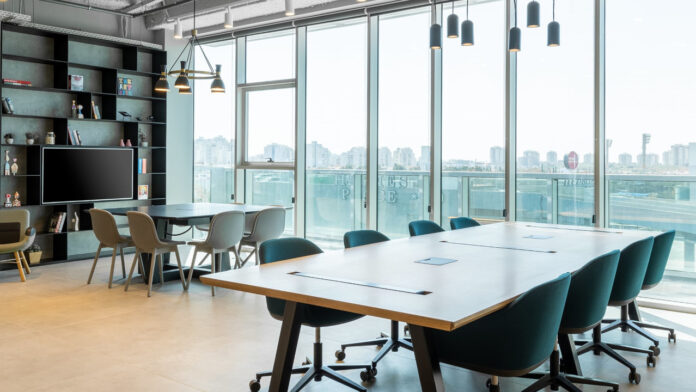 IWG Inc. has announced plans for a Regus flexible workspace location in Cedar Rapids as the demand for hybrid working continues to grow.
In a news release, IWG described Cedar Rapids as "Iowa's fastest growing city and home to a flourishing arts and culture scene.
A specific location and opening date for the new Regus workspace wasn't announced, but IWG said it will be in "a suburban part of Cedar Rapids, reflecting the growth of flexible workspaces in suburban areas over the past several years." It will be located within a 10-minute drive from downtown Cedar Rapids and within a five-minute walk of shops, restaurants and a golf course.
IWG says it's added two million customers in the last year, as a growing demand for flexibility and access to professional spaces is underscored by record demand for hybrid working and more businesses empower workers to work close to home in the heart of local communities.
"We are delighted to be working with new partners to bring the numerous benefits of hybrid working to businesses, local communities and employees in the area," said IWG founder and CEO Mark Dixon. "Over the past two and a half years, demand for hybrid working solutions has rapidly increased as workers enjoy a significantly improved work/life balance with less time spent commuting and employers benefiting from substantial cost savings and the ability to recruit from a wider pool of talent.
"With 82% of CFOs noting in a recent study that the hybrid model offers a significantly lower cost base, an ever-increasing number of businesses are committing to the hybrid model for the long term," Mr. Dixon added. "As a result, we will see the Great Lease Resignation of traditional office space continue and the growing appeal of shared office and co-working spaces as a much more attractive alternative."
IMG says its global customer base includes 83% of Fortune 500 companies, accessing workspaces at 1,100 locations in the U.S. and 3,500 locations in over 120 countries around the world.
IWG says it's opening the vast majority of its new locations in partnership with commercial real estate owners, developers and franchisee investors, enables landlords to add value to their properties. IWG can configure its workspace solutions in various models, including private offices, co-working areas, collaboration spaces, business lounges and meeting rooms.