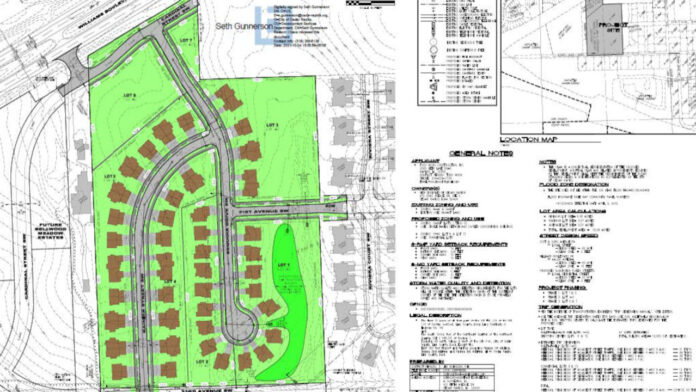 The first reading of a rezoning request for a new commercial and housing development in southwest Cedar Rapids was approved unanimously by the Cedar Rapids City Council Tuesday.
The proposed development, dubbed the Parkland Ridge Addition in council documents, is being proposed by the New Disciples of Cedar Rapids. The 19-acre development would be located at 5001 Williams Blvd. SW, on the south side of the road and just west of the Menards home improvement store. As proposed, it would include 17 single-family homes, 25 duplexes and two commercial lots, said David Houg, development services planner with the City of Cedar Rapids.
The proposal would rezone the land from agricultural to a pair of zoning districts – residential medium density and mixed-use community center.
Mr. Houg told the council the proposal complies with the city's goal of developing along major corridors.
The rezoning request is expected to be considered for a second, and possible third, reading at the council's next meeting Nov. 9, Mr. Houg said.