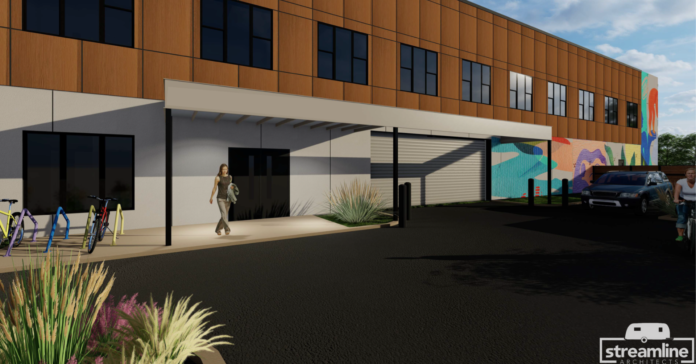 The Domestic Violence Intervention Program (DVIP) is planning an early May groundbreaking for a new emergency shelter that will double the capacity of its current facility.
According to a press release, the shelter will include private suites for families, communal spaces and a variety of resources for victim-survivors and their children. Trained staff will be on-site at all hours to provide counseling, support and advocacy services.
The nonprofit said the facility will also be equipped with state-of-the-art security measures.
"We are grateful to be moving forward with this new shelter to provide a safe haven for victim/survivors of domestic violence," said Kristie Fortmann-Doser, DVIP executive director, in a statement. "The current building has served us well for 30 years. However, the demand for emergency shelter services has continued to rise. In the past 5 years, DVIP has served 38% more victim-survivors. It is vital for us to meet the increased need and update our space to provide the best possible services to those most vulnerable in our community."
The announcement comes one day before International Women's Day on March 8.
DVIP's current facility, built in 1993, is at capacity. The new building will continue to provide space for victims of intimate partner violence in Johnson County, stalking, human trafficking and more. DVIP's coverage area includes Cedar, Des Moines, Henry, Iowa, Johnson, Lee, Van Buren and Washington counties.
For over 40 years, DVIP has partnered with the community to support survivors and provide safety solutions. Violence against women, men, and children happens every day. One in four women, one in seven men, and one in 15 children will be affected by intimate partner abuse in their lifetime, the nonprofit said in a news release.