The Cedar Rapids Metro Economic Alliance is working to create more attractive store and window dressing in the downtown area.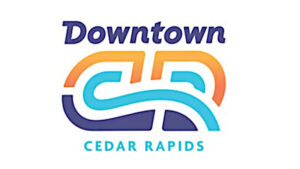 Inspired by a similar initiative in the Kansas City Power & Light District, the Economic Alliance's Community Development Innovation Council is working with Economic Alliance staff and downtown property owners to add window signage on currently vacant downtown storefronts.
The signage will feature the new downtown branding and will also incorporate a QR code that will allow passersby to scan and review pertinent information about the property, including square footage, cost, and previous tenants.
Along with helping to create a sense of place downtown, the signage will add color and appeal to prime downtown real estate opportunities, Economic Alliance officials said in a news release.