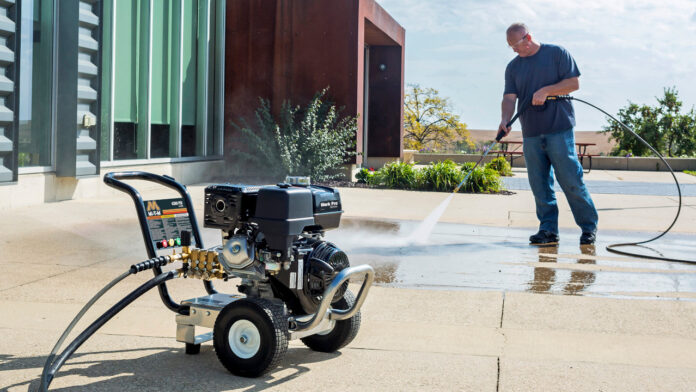 Mi-T-M Corporation, based in Peosta, has announced its transition to full employee ownership under an ESOP (Employee Stock Ownership Plan).
Company founder and CEO A.J. Spiegel said the transition to an ESOP is the perfect way to invest in Mi-T-M's employees while protecting the company's desire to continue as an independent organization and remain part of the local community.
"We believe that remaining independent allows us the ability to make the best decisions for our customers and communities," Mr. Spiegel said. "The ESOP model gives every Mi-T-M employee an ownership share in the company and continue to focus on our goal of building the highest quality equipment possible, right here in Peosta."
Founded in 1971, Mi-T-M manufactures hot and cold pressure washers, industrial generators, air compressors and other industrial equipment for domestic and worldwide distribution. The company will continue to operate in its 1,000,000-square-foot facility under the same business model and management structure as it has for the past 50 years, company officials said.