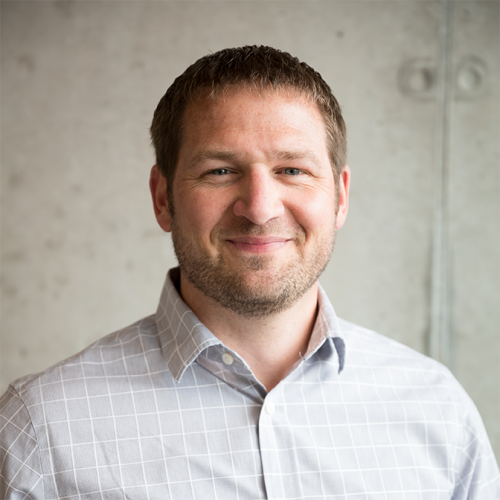 Scott Kokotan, MetaCommunication's interim CEO.
By Chase Castle
chase@corridorbusienss.com
The founder of Iowa City-based MetaCommunications has been replaced by Scott Kokotan, the company's former chief financial officer who took over this month as interim CEO amid changes to the company's leadership team.
Mr. Kokotan replaced Bob Long, who started MetaCommunications in 1991 as a joint venture with Economy Advertising, a commercial printing company. In 1997, the company amped up its investment in digital products by establishing its software engineering division. Four years later, Mr. Long executed an employee buyout of Meta, and realigned the company's focus to digital design.
In a statement issued Nov. 1, Mr. Kokotan commended Mr. Long and his contributions to the company, but did not explain the impetus for the change.
"As CEO, his vision and dedication fueled the company's success," Mr. Kokotan said. "As we move forward, we will work with Bob and the board to position the company to support our next chapter of growth."
Mr. Kokotan joined Meta just three months ago. He previously served as president and CFO of Wasinger Tech, a marketing and design agency based in Overland Park, Kansas, and most recently as CFO and vice chairman of Colorado-based agency IMM. While there, he grew the advertising agency from 40 to 115 people and more than doubled billings in just three years, according to a Meta press release.
Kate Beihl, the company's chief marketing officer, declined to comment on whether Mr. Kokotan would be named the permanent CEO, or provide a timeline for a possible hire. She said Mr. Long will retain an undisclosed percentage of company stock, but will not serve as a board member.
Late last year, Meta completed an $8 million funding round led by Next Level Ventures, a Des Moines-based venture capital fund, and earmarked the funds for workforce recruitment, as well as sales and marketing efforts.
MetaCommunications also launched a new workflow software line, ProofMe, the company's first business-to-consumer (B2C) venture. Unlike Workgroups DaVinci, the company's flagship product, ProofMe targets freelance professionals and smaller design groups, and includes different pricing packages depending on the features desired and the number of users.
The company opened its first sales office in Austin, Texas this year, along with a research and development office in Prague, which will house operations previously based in St. Petersburg, Russia. Meta has also made some key hires to its executive team, although at least some of their roles appear to be in flux.
Jennifer Ridenour, whose hiring was announced in April, was brought on as vice president of customer experience. In that role, she was tasked with overseeing software engineers, project managers and business process consultants. Since then, her duties have taken on a new focus on project management, said Ms. Beihl, who noted that her own duties have also evolved, and now include client-facing work.
"We're a small company, and people kind of shift to the [different] roles as they're needed," Ms. Beihl said.
Mark Nolte is president of the Iowa City Area Development Group (ICAD), a private organization that provides business development and employer recruitment services. In that role, he was "instrumental" in connecting Meta with Next Level Ventures, according to a Meta press release.
Mr. Nolte said Next Level recently sought to recapitalize, or reorganize MetaCommunications' capital structure – essentially its mix of debt and equity. He said Mr. Long resisted recapitalizing, which contributed to the leadership change.
"They didn't see eye to eye, so Bob felt it best to move along," Mr. Nolte said. "It was a rough situation, to say the least."
Mr. Long could not be reached for comment. Craig Ibsen, managing principal at Next Level Ventures, declined to comment on the change.
Ms. Beihl said Mr. Long stepped down from his position voluntarily, and dismissed the idea that the leadership change was influenced by Next Level Ventures.
"There's just no way [an outside party] would know the circumstances," Ms. Beihl said. "Because people want to have an understandable story, I think there's a lot of speculation, but I can't go into further detail."
As of September, MetaCommunications has approximately 60 employees in Iowa City, in addition to its international offices.