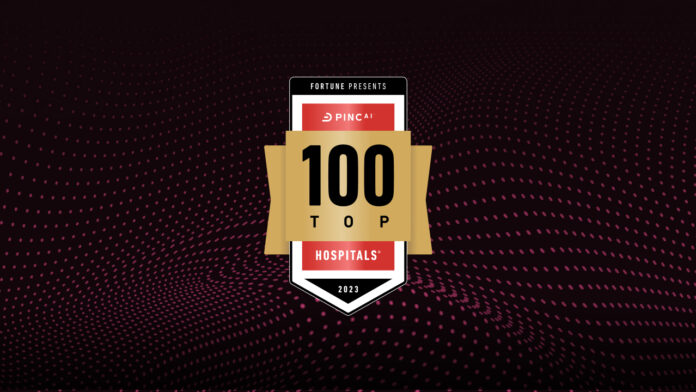 Mercy Medical Center and UnityPoint Health – St. Luke's Hospital, both in Cedar Rapids, have been named to the 2023 PINC AI Top 100 Hospitals list, published by Fortune.
This is the ninth time St. Luke's has been recognized with this honor, and the tenth time for Mercy.
Hospitals do not apply or pay to participate in the studies, nor do winners pay to promote their award – this honor is based on performance.
According to a release, PINC AI identified the top hospitals from a rigorous evaluation of 2,644 short-term, acute care, non-federal hospitals in the U.S. The annual list recognizes excellence in clinical outcomes, operational efficiency, patient experience and financial health. It was established to help identify best practices that may help other health care organizations achieve consistent, balanced and sustainable high performance.
According to PINC AI, as compared to similar hospitals, the hospitals included on the 100 Top Hospitals list had better results on key clinical and operational performance indicators, such as survival rates, patient complications, health care-associated infections, length of stay, inpatient expenses and patient satisfaction ratings.
Compared to non-winning hospitals, this year's top 100 hospitals, including Mercy and St. Luke's, had:
31% fewer deaths than non-winning hospitals.
9% fewer patients with complications.
39% fewer healthcare associated infections (HAIs).
Nearly 20% lower inpatient expenses per discharge.
0.5-day shorter average length of stay.
Better reported patient experience scores.
"As hospitals continue to share the nation's focus on changing health care for the better, hospitals and health systems are recognizing the importance of identifying areas within their walls for quality improvement," said Leigh Anderson, Premier's chief operating officer and the leader of PINC AI. "The transparent and non-biased measures this study provides helps leaders make informed decisions for change.