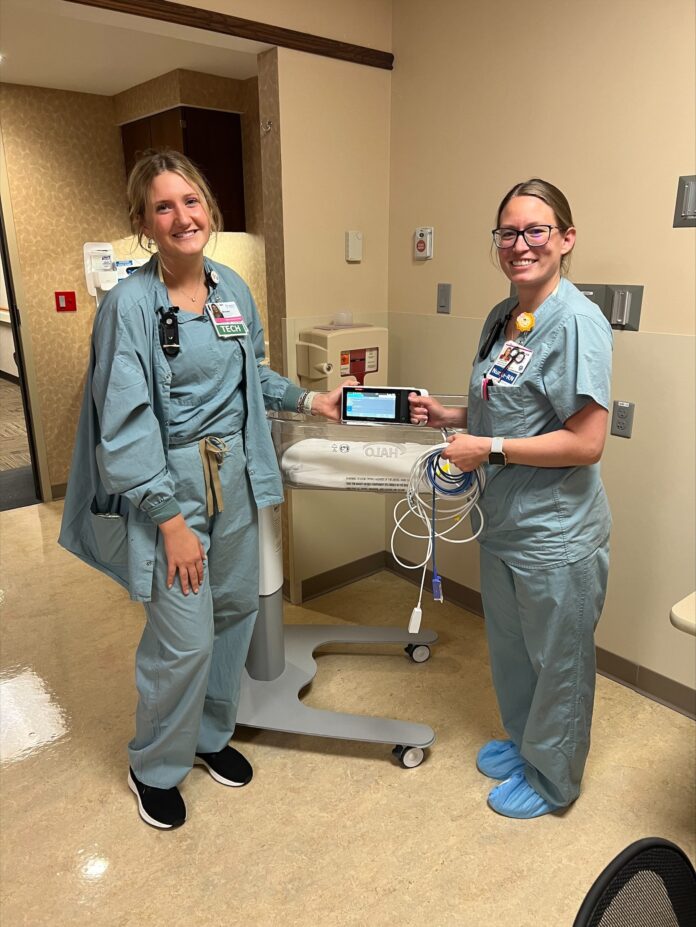 Mercy Medical Center has received a $19,000 grant from Variety – the Children's Charity. The grant will fund items for Mercy's Birthplace and NICU, including an IntelliVue X3 Patient Monitor and two GE Bilirubin Spot Lites.
The IntelliVue X3 Patient Monitor is state-of-the-art technology to monitor an infant's vital signs in an acute setting. Its small, mobile design allows for efficiency in a critical situation.
The GE Bilirubin Spot Lites offer high-intensity phototherapy for effective treatment of hyperbilirubinemia, which is a threat to the well-being of 60% of full-term infants and 80% of pre-term infants. The Spot Lites support developmental care measures.
"This new equipment offers our families further confidence and security in knowing their children are being cared for with state-of-the-art equipment within Mercy's Birthplace & NICU," said Carri Brecht, director of women and children's services, in a press release. "We always strive to be responsive to the changing needs of children, mothers and families. Support from Variety – the Children's Charity has helped Mercy continue to provide high-quality care for our patients."
Mercy Cedar Rapids is a Catholic healthcare system serving patients and families in eastern Iowa. In addition to Mercy Medical Center, the system has an established network of specialty clinics, including MercyCare primary and urgent care clinics located throughout Cedar Rapids and surrounding communities.
On May 19, Mercy Cedar Rapids named Dr. Timothy Quinn as its next president and CEO, effective Jan. 1, 2023.
Variety – the Children's Charity, founded in Pittsburgh and with an office in Hiawatha, helps children who are underprivileged, at-risk, critically ill or living with special needs. For more information on Variety grants, visit varietyiowa.com.