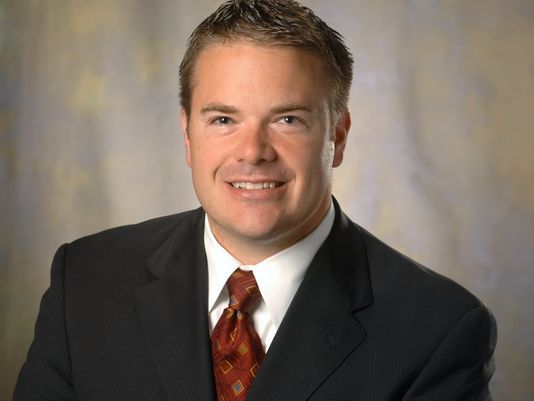 By Shane Cerone | Guest Column
As the health care debate continues to rage, the complexities of the industry and the challenges of paying for it are daily topics of national conversation.
The rising cost of health care is a problem that confronts every member of society. It is equally troubling for business owners and employers who support the cost of health care for so many in the country.
At Mercy Iowa City, our physicians, nurses and other staff continue to deliver high-quality, compassionate care to every patient who comes to us. This includes caring for the uninsured and those who struggle to pay everyday medical bills, all while working to reduce the cost of care and continuously improving quality and outcomes.
Mercy Iowa City is committed to delivering high-quality health care that our community can afford. Our physicians, caregivers and staff are exploring new strategies to succeed in an increasingly demanding environment.
One way to do this is to join with a larger system to share resources and expertise. The benefits include generating savings from group purchasing, ensuring the continuity of patient care by linking electronic health records, and offering procedures and surgeries in lower cost settings.
As a part of our commitment to value, we recently established an affiliation with Mercy Health Network (MHN), a unified Catholic health care system and the largest health system in Iowa. MHN's seven medical centers are in Des Moines, Sioux City, Mason City, Waterloo, Dubuque, Clinton and Iowa City. The system includes 36 other hospitals, more than 230 physician clinics and five surgery centers.
MHN is sponsored by two of the largest not-for-profit health care systems in the country -— Trinity Health, headquartered in Michigan, and Colorado-based Catholic Health Initiatives. Together, they bring expertise and resources to MHN and Mercy Iowa City. Our affiliation with MHN will assist us in further reducing costs and enhancing quality, extending the tradition of excellence for which Mercy Iowa City has long been recognized.
In this time of uncertainty for the industry, the doctors and staff at Mercy Iowa City have reaffirmed their commitment to delivering personalized medicine and reducing the cost of health care to meet the needs of both patients and the employers who drive Iowa's economic engine.
We are also supporting area businesses with strategies to improve employee health, reduce unnecessary utilization and lower the total cost of care. We will continue to look for additional ways to advance care quality for patients and increase value for employers. As always, Mercy Iowa City looks forward to helping our patients live healthier lives.