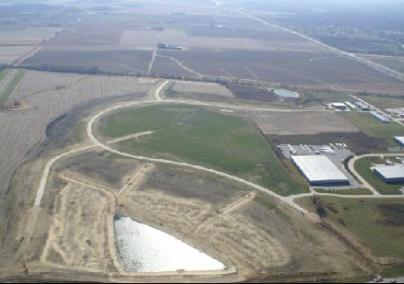 By Pat Shaver
MARION – The ultimate goal: to create a support system for entrepreneurs.
Maureen Collins-Williams, director of entrepreneurial outreach at the University of Northern Iowa, gave the keynote speech at the Marion Economic Development Co. 27th annual Business Luncheon in mid-March.
Ms. Collins-Williams said there has been an influx of entrepreneurs in Iowa. In 2010, there were about 565,000 business started per month in the U.S.
"People engaging in entrepreneurial activity are become more diverse," she said.
For example, in 1996, Latinos accounted for about 11 percent of people starting businesses. That number grew to 23 percent in 2010.
"The 2008 recession gave a big dip in the number of business starts but we have recovered from that," Ms. Collins-Williams said.
However, she noted, people starting businesses are still reluctant to start with employees. Many of the startup businesses are sole proprietors or home-based businesses.
Another trend, Ms. Collins-Williams said, is necessity entrepreneurship. People who lost their jobs or were laid off are starting their own businesses. The concern is, are they sticking with their business or will they go back to a corporate/traditional job once the economy picks up again?
Projections indicate that the U.S. will go from 29 million businesses currently to 50 million in 2020, she said.
"We have this massive influx of people starting businesses. Entrepreneurial activity does wonderful things for the economy," she said, noting that it creates jobs and diversities the economic base.
There are seven business incubators in the state, she said. About 85 percent of entrepreneurs who go through incubators will stay in the area.
"Entrepreneurs who own a business in the community they live in – the needs of the community become the same as the needs of the business," she said. "It's hard to lay someone off if you sit next to them at church."
There are four things entrepreneurs need: a supportive culture, business and technical support, networks and capital.
The perception that working for a startup company is risky needs to change, she said. Ms. Collins-Williams gave an example of an Iowa business owner who was ostracized in the community after his business failed. His daughter was teased at school, she added.
Startup companies also need technical assistance and training. The challenge with that is the diversity of entrepreneurs. There should be resources available online for young entrepreneurs, and resources available in different languages, she said.
Offering networks for entrepreneurs to meet and socialize is important in encouraging a culture.
"When entrepreneurs are together, they solve each other's problems," Ms. Collins-Williams said.
Starting a business involves having capital support. Funding opportunities are out there, but entrepreneurs need to be able to easily access them, she said.
Current economic drivers are digitalization and speed, she said. The next economic drivers will be nano, bio and green businesses.
"Industries are doing things faster, smaller and more efficient," she said. "As the movement goes forward, other industries will emerge."
Before joining UNI, Ms. Collins-Williams was a senior business consultant for the Institute for Social and Economic Development, a research and economic development policy non-profit with locations in Des Moines and Washington, D.C.
At UNI, she has been involved in raising $3 million in outside funding to beta test, implement and evaluate several rural/urban entrepreneurship initiatives in the state.
Ms. Collins-Williams has also previously owned a business in Uptown Marion.
MEDCO report
One of MEDCO's most notable projects is creating more than 350 acres of shovel-ready development ground, called the Marion Enterprise Center, said MEDCO Chair Anne Loomis at the luncheon last week.
"It will be one of only two shovel-ready industrial parks in the state of Iowa," Ms. Loomis said.
In 2011, MEDCO worked with 18 companies new to Marion that are considering or have established in Marion. They also worked with 14 existing businesses in Marion considering expansion.
"We are the backbone and support for our community's businesses," Ms. Loomis said. "The business community faces many challenges at this time."
She noted possible changes to the property tax structure; changes in economic tools available for businesses, tax increment financing and storm water management as challenges.
In 2011, a total of 70 commercial building permits were issued, accounting for an estimated $7 million of new commercial construction and investment in Marion.
The total taxable property valuations in Marion increased to $1.2 billion in 2011, an increase of $54.7 million from the year before.