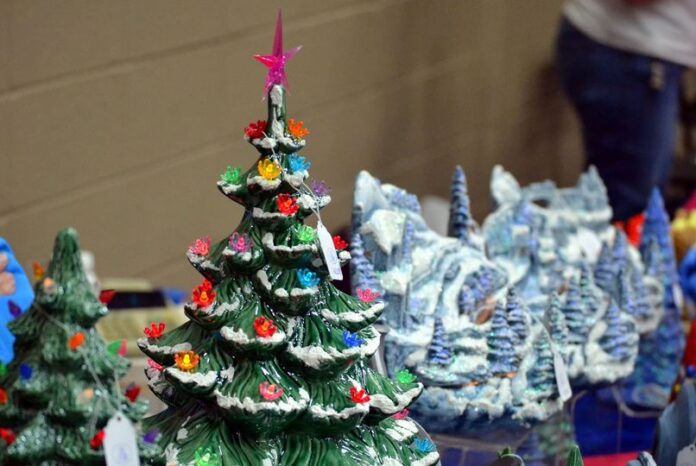 Mount Mercy University's student Enactus team will host the seventh annual Market at the Mount from 9 a.m.-2 p.m. Dec. 11 in the Hennessey Recreation Center Gymnasium, located on the university's campus in Cedar Rapids. The student-organized event will bring 80 local vendors to campus.
Open to the public, vendors include services, artisans, crafters and food vendors. Products include jewelry, children's books and toys, home décor, fused glass art, cupcakes, soaps, quilts and more. Some popular vendors in attendance include Essential Pendants, African Women Empowered, Heather's Cake Studio and Ashwood Grove Soaps.
Market at the Mount began in 2014 as a useful teaching tool for students, providing the opportunity for students and vendors to collaborate and learn about business best practices. Focused on community empowerment, vendors set up their tables and work with students on skills like product promotion and shop marketing.
The market also gives the community an opportunity to find local, handmade gifts in one location. This event is free, and all are welcome. Visitors are encouraged to park in the Prairie Drive Lot.
Face coverings are required indoors for all vendors, customers, students and volunteers.
Visit mtmercy.edu/market for more information.