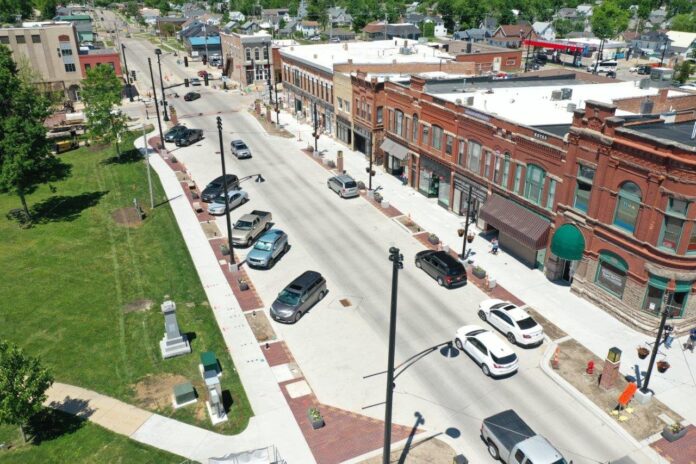 The city of Marion and the Central Plaza Steering Committee are seeking input from residents on various aspects of the Central Plaza project, which was recently awarded $3 million in funding through the state's Destination Iowa program.
Feedback from the online survey, which is open until Wednesday, Aug. 31, will be considered by the Plaza Steering Committee and Marion City Council before design documents are finalized and construction documents are prepared, according to a press release.
The plaza concept is focused around enhancing curb appeal and functionality of a portion of City Park Square in Uptown Marion. The Central Plaza will incorporate the Depot, the eastern triangle of the park and the vacated portion of 11th Street (which allows the existing park to expand by 0.45 acres).
Funded Destination Iowa projects must be completed by June 2026.
Marion hopes construction will begin in 2023 after a bidding process this winter.
More: Marion's main artery reopens to traffic as project continues