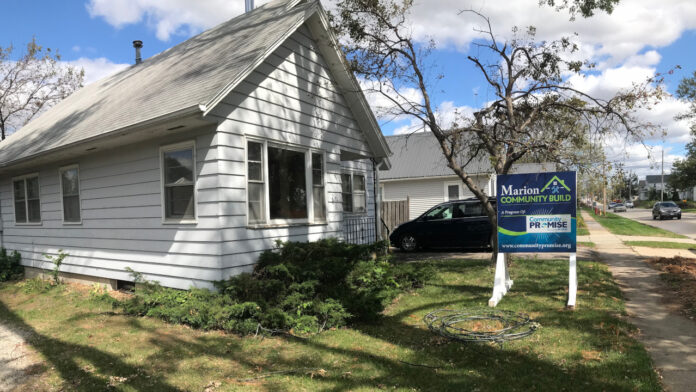 The Marion Economic Development Corporation (MEDCO) is in search of its next single-family residence to renovate after a successful completion and sale of the first Marion Community Build, a home rehabilitation program of Community Promise.
The effort is a partnership with the city of Marion, Marion Independent School District, Linn-Mar Community School District and multiple business partners.
In August 2020, Marion Community Build purchased its first single family home located at 330 Eighth Ave. in Marion.
"Our first project transformed a house that hadn't been occupied in over 10 years into a fully remodeled, affordable housing option for first time home buyers looking for a place to call home," said Dustin Kern, project manager for MEDCO.
During the 2020-21 school year, students from Marion and Linn-Mar worked together with teacher Dennis Fleege to learn about framing, siding, roofing and other carpentry stills.
MEDCO is now in search of a home for the 2021-22 school year. The ideal home is in need of a variety of improvements, renovations and upgrades before being market ready. The home must be located in the Marion Independent or Linn-Mar School District.
Contact MEDCO President Nick Glew with potential homes that the organization could consider by calling (319) 743-4724.
The program aligns with Community Promise to invest in deteriorating neighborhoods, equip students with hands-on experience in the trades, increase property values and inspire neighborhoods to reach higher. Proceeds from the sale of the first home will be used to purchase the property to be completed in the 2021-22 school year.
More information can be found at www.medcoiowa.org/marioncommunitybuild