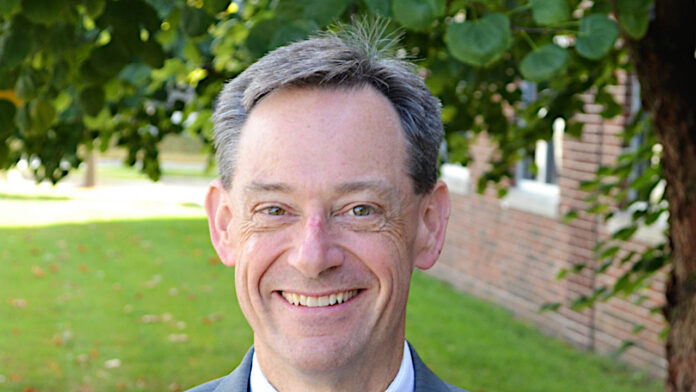 Longtime Marion city manager Lon Pluckhahn has submitted his resignation to the Marion City Council and plans to take a similar role in Washington state, Marion officials announced in a news release Tuesday.
Mr. Pluckhahn's resignation is effective Aug. 2, after which he will serve as deputy city manager in Vancouver, Wash.
Mr. Pluckhahn has been Marion's city manager since March 2007. Before coming to Marion, he worked for the cities of Platteville, Wis. and West Liberty.
"Making the decision to leave Marion has been one of the toughest of my career," said Mr. Pluckhahn. "It has been a privilege to be a part of this community and lead the city into the next stage of development. Marion is blessed with an exceptional team of leaders and elected officials that will maintain the momentum we have built."
In Marion, Mr. Pluckhahn's primary responsibilities have included council relations, budget direction and oversight, strategic planning, economic development and interdepartmental coordination. He served as the city's liaison with economic development groups, legislators and other community partner organizations, and was also responsible for union negotiations and community development initiatives.
Under his direction, Marion revamped its economic development strategy and policy, increased capital projects funding and enhanced the community's transportation network, according to the city's news release. He played a significant role in bringing projects like the Marion Police Facility, Marion Enterprise Center, Marion YMCA and Community Rec Center and new headquarters for the Marion Fire Department to fruition.
"Lon has been an asset to Marion and his expertise helped the city accomplish great things," said Marion Mayor Nicolas AbouAssaly. "His work on economic development and support of quality of life initiatives have helped to make Marion one of Iowa's standout communities. We wish Lon and his family all the best."
The Marion City Council will meet to determine the next steps in finding a successor. The state's 14th largest city is now home to more than 40,000 residents and has an annual operating budget of $121.7 million.