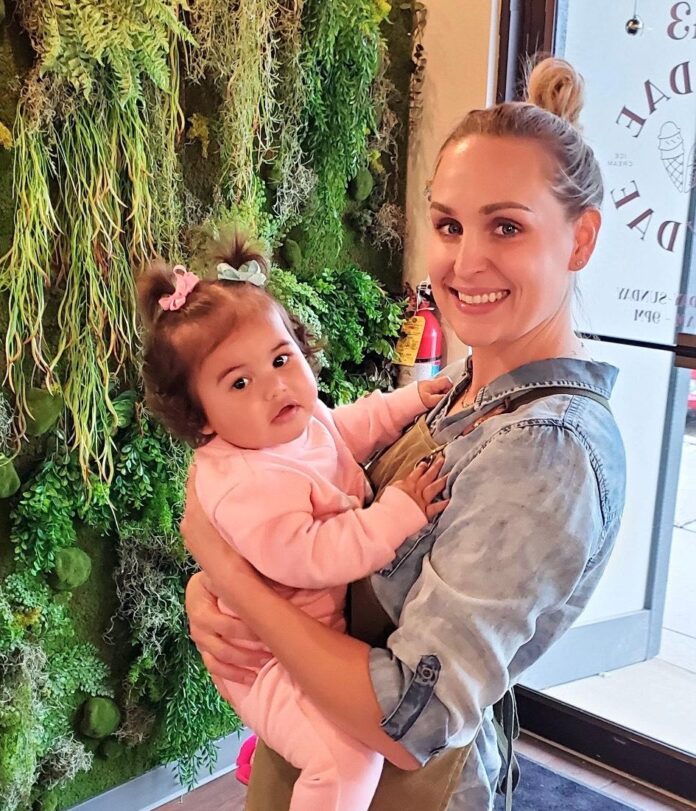 Frydae is the winner of the America's Small Business Development Center Iowa (SBDC) statewide May Small Business of the Month Award. The ice cream and street fry restaurant located in the Uptown Marion District, is known for its unique street fry creations and their overloaded "freakshakes."
Owner Kelsie Hoth conceptualized the idea for Frydae, wrote her business plan, obtained financing, assembled her team and opened Frydae in just under a year. She opened Frydae at the beginning of summer 2021, capitalizing on the demand for sweet treats and new experiences in the warmer months.
Julie Lammers, a business counselor at the Kirkwood Small Business Development Center, was impressed by Ms. Hoth's drive for success. 
"In working with Kelsie, I found her to be quite determined and always willing to do whatever research or homework was necessary to create a good plan for the business and the bank. She has also leveraged a network of advisors and suppliers to help her reach her current goals and plan for the future," Ms. Lammers said in a release.
America's SBDC Iowa is an outreach program of Iowa State University's Ivy College of Business and the Office of Economic Development and Industry Relations. For more information on America's SBDC Iowa programs or services, call (515) 294-2030 or visit www.iowasbdc.org, www.facebook.com/AmericasSBDCIowa, or @IowaSBDC on Instagram and Twitter.