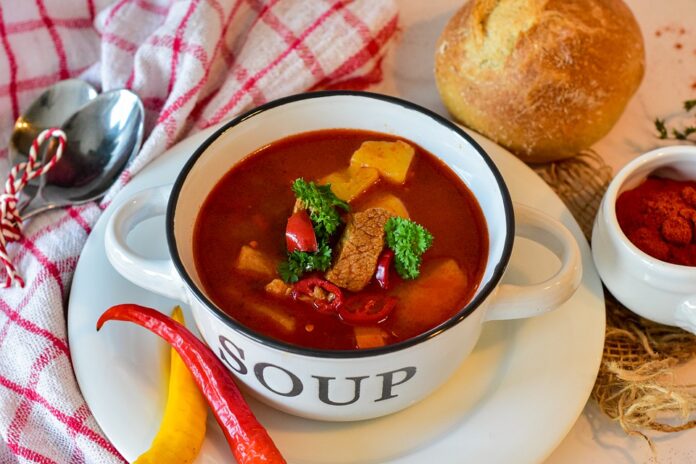 The Domestic Violence Intervention Program (DVIP)'s 25th Anniversary Souper Bowl fundraiser will be held from 2-6 p.m. Feb. 24 at Big Grove Brewery in Iowa City. "Soupporters" will be able to choose from 15 soups donated by local restaurants.
The 25th Annual Souper Bowl tickets will go on sale at 9 a.m. Jan. 7. Tickets can be purchased at dvipiowa.org/events/.
Tickets will be available from Jan. 7-Feb. 10. Preorder soups and choose from 15 local restaurants in Iowa City, Coralville, North Liberty and Washington. Participants will receive a commemorative 25th anniversary mug with each general ticket sold. 
To-go soups will need to be heated and enjoyed at home. There will also be family packages and a VIP package that includes free Big Grove beer tokens and special gifts. Ticket holders also have the option to have their soup delivered within a 15-mile radius of Big Grove between 2-6 p.m. Those in need of special accommodations should contact communityengagement@dvipiowa.org.
For more than 40 years, DVIP has partnered with the community to support victim-survivors and provide safety solutions. 
As DVIP and other victim service programs face a 25% funding cut, Alta Medea, director of community engagement, stated, "This event is vital because it provides  financial support to ensure our advocates are there when victim-survivors need them. In addition, the Souper Bowl demonstrates that we, as a community, support and believe victim-survivors. This event shows them that they are not alone."
This community event raises funds for victims of intimate partner violence, human trafficking, stalking and harassment in the eight southeastern Iowa counties that DVIP serves. The "Souper Bowl" was created by our current Executive Director, Kristie Fortmann-Doser, to challenge the myth that more violence occurs against women around the NFL Super Bowl.