A study from the University of Iowa shows that when one company is sued by shareholders, other companies in the same industry often see a drop in their own stock price and behave more transparently.
The study finds firms see their own stock price drop approximately 2.5% when a competitor is sued by investors, with the effects lasting 60 days.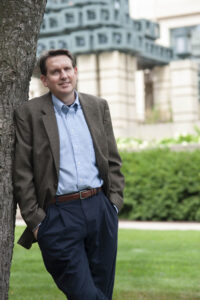 "Those [lawsuits] that will eventually be dismissed have no measurable impact on competitors' stock price," said the news report. "In contrast, those lawsuits that will eventually settle … result in competitor stock price drops of about 5%."
Mr. Donelson said companies also act more transparent after a competitor is sued. This is accomplished by issuing more earnings guidance statements and sales forecasts, as well as using shorter and easier to understand language.
"These are messages designed to tell investors, we don't do what they're doing," he explained.
Disclosure changes make it so competitors are less likely to be sued in the future, the study found.
The study, called Spillover Effects in Disclosure-Related Securities Litigation, was led by Dain Donelson, professor of accounting at the University of Iowa. It was published in The Accounting Review.
More UI studies: A study from the University of Iowa found that chief financial officers (CFOs) overestimate their ability to issue accurate earnings guidance.