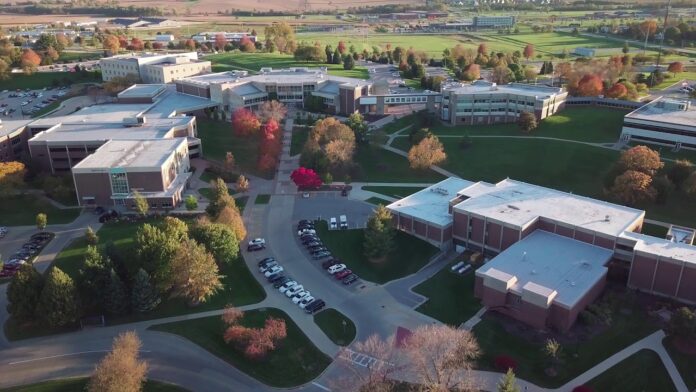 Kirkwood Community College will announce its next president at a news conference Thursday, college officials announced Monday.
The news conference is scheduled for Thursday, May 4, at 4:30 p.m., in Iowa Hall on Kirkwood's main campus.
The incoming president will be the sixth in the college's history.
The announcement follows an extensive nationwide search conducted by a presidential search committee made up of college board members, administrators, faculty, staff, students, and members of the community. After narrowing the candidate pool from nearly 30 applicants, the committee held an initial round of interviews for five semi-finalists, from which three finalists were chosen.
The finalists, all women, include:
Dr. Lisa Armour, interim provost and vice president for academic affairs (Interim), Santa Fe College, Gainesville, Florida
Dr. Kristie Fisher, chancellor and president at the Iowa Valley Community College District, including Ellsworth Community College and Marshalltown Community College
Dr. Lori Suddick, president of the College of Lake County in Grayslake, Illinois.
In mid-April, each finalist was brought to the main Kirkwood campus to interview with the board, tour the facilities, hold an open forum and meet with college leaders and students. Kirkwood's Board of Trustees then met to discuss the finalists and select the next president of the institution.
The next president will assume their new role Oct. 30, replacing Lori Sundberg, who in November 2022 announced her plans to retire from the post she's held since December 2017.
Kirkwood is a public community college in Cedar Rapids, Iowa, with several additional regional and county centers in Belle Plaine, Coralville, Hiawatha, Monticello, Tipton, Vinton, Washington and Williamsburg. The school has about 18,000 students each year.