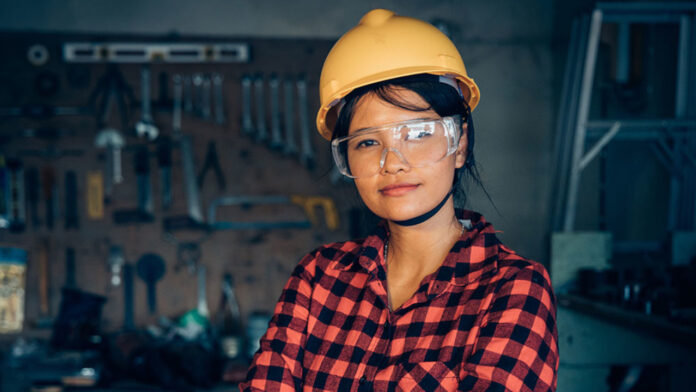 Kirkwood Community College, in partnership with Iowa City Neighborhood and Development Services, has announced it will offer a Residential Construction Confidence Course for women beginning Jan. 8. The unique course will provide hands-on experience in a low-risk environment while they make a difference in the community by working on renovation projects at low-income properties in the Iowa City area.
The course will be held Saturdays from 8 a.m. to 1 p.m., starting Jan. 8 and running through Feb. 26. Those taking the class will have a chance to learn residential remodeling and construction skills so they can apply what they have learned on similar tasks for their own properties. Under the guidance of construction professionals, participants will take part in various construction activities such as demolition, kitchen remodeling, basic plumbing and interior work such as trim, floor, and door installation.
According to Kirkwood Continuing Education Program Developer Zach Johnson, the course offers a rare chance for someone interested in working on residential renovation projects.
"This class is an excellent opportunity for someone who wants to learn these skills, but has had no way to hone them in a hands-on atmosphere," said Mr. Johnson. "The experience they will gain will allow them take what they've learned and use it to work on their own projects after they complete the course. In addition, all the work being done will greatly benefit the public with everything taking place at city-owned properties which, once fully renovated, will provide low-income residents with opportunities at home ownership. Participants will be able to learn valuable skills while making a huge impact for others in the community."
Community partners for the course include the city of Iowa City, the Greater Iowa City Area Home Builders Association, MMS Consultants, Inc., the Home Builders Association of Iowa City Vocational Training Council, and Lammer's Construction.
Cost of the course is $375. For more information, visit www.kirkwood.edu/ce or call (319) 398-1022.