Kirkwood Community College and Coe College, both located in Cedar Rapids, have agreed to sign a Business Administration articulation agreement between the two institutions.
The signing event will be held 8:30-9 a.m. Wednesday, April 5, in Iowa Hall at Kirkwood Community College.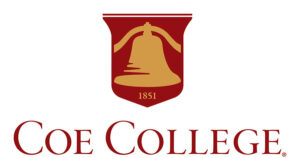 As a result of the signing, Kirkwood Business Administration students will be able to seamlessly transfer to Coe to continue working toward a four-year degree. The agreement will establish a clear pathway from one institution to the other by defining how Kirkwood credits will apply to Coe.
In addition, students will be able to take advantage of a new stackable scholarship opportunity, which will amount to nearly $40,000 to those who qualify.
Kirkwood President Lori Sundberg and Coe President David Hayes are expected to be in attendance, as well as faculty, staff and students. The ceremony will include brief remarks from leaders at both institutions, followed by the signing and refreshments.