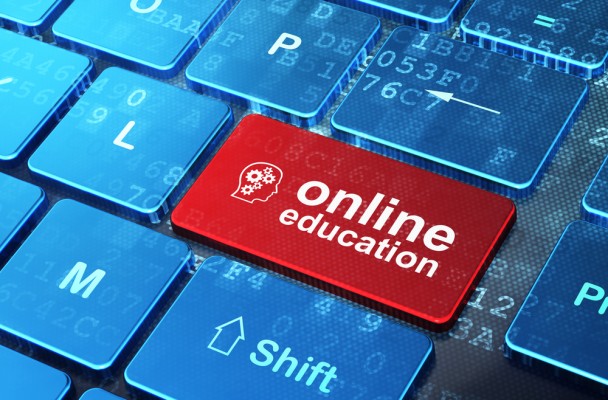 By Dave DeWitte
dave@corridorbusiness.com
Corridor residents considering an online degree program have a growing number of local options that combine the convenience and flexibility of traditional online offerings with access to local campus resources.
While the online learning trend isn't growing as fast as it was 10 years ago, it remains a favored and growing option for nontraditional students working their studies around full family and work schedules.
Delivering a successful online learning experience has helped institutions like Davenport-based Kaplan University join the top ranks of online universities. About half of its students are pursuing degrees online exclusively, with only about 20-30 percent of the 900 Kaplan students registered at Kaplan's Cedar Rapids and Cedar Falls campuses attending on-campus classes on a regular basis.
Having local campuses in both Eastern Iowa cities helps differentiate Kaplan, according to Susan Spivey, president of both campuses.
"Our local presence and long history in our community helps our students feel they can still touch it when they need it," Ms. Spivey said. The campus offers not only computer-equipped classrooms, but nursing simulation labs where students in the relatively few degree programs that require hands-on instruction can receive it.
"The campus is still the place for many students to come and talk with financial aid officers and get career services, tutoring assistance and academic assistance," Ms. Spivey noted. "We're still functioning as a college campus, but students have the option to do different things [with online learning]."
Kirkwood Community College, with its main campus in Cedar Rapids, launched its online business management degree and associate of arts degree programs in 2009. By the fall 2014 semester, 19 percent of its students in those programs were in the online format, and about 13 percent of total credit hours were taken online, according to Todd Pruscha, dean of distance learning at the college.
By taking online classes at a local institution, Kirkwood students have access to on-campus support services, including library services, a writing assistance center and tutoring services. Online students can also use their college identification card to get into Kirkwood events and facilities, such as the student recreation center.
Tests for online courses must typically be taken at a proctored test location, Mr. Pruscha said, noting that Kirkwood's seven regional satellite centers reduce travel time.
Mount Mercy University in Cedar Rapids began offering its first online degrees, bachelors of business administration in business or human resources, in the fall of 2013.
"Students take one class at a time over a five-week period," said online program coordinator Jenna Hunt. "There is no requirement to come to campus at all."
Last fall, about 50 Mount Mercy University students were taking courses fully online, according to Ms. Hunt. Mount Mercy plans to add an online program for registered nurses to complete their bachelor of science in nursing (BSN) degree next fall in response to a push by area hospitals for professional development among their nursing staffs.
Ms. Hunt said individualized attention and the reputation of Mount Mercy in the Corridor motivate students to pursue online degrees at the university. She said online students are encouraged to use the university's recreational facilities and attend its events the same as on-campus students.
"Since many of our online instructors are full-time faculty, they hold regular office hours," Ms. Hunt added, enabling online students to meet with instructors in person.
The University of Iowa's Tippie College of Business offers a fully online bachelor of business administration degree with a concentration in entrepreneurial management, according to Kurt Anstreicher, senior associate dean of the college.
"This degree program is designed for place-bound students who will likely complete two years of coursework at a community college and then transfer to the bachelor of business administration program," Mr. Anstreicher wrote in an email.
Obtaining an online bachelor's from the UI provides graduates with a degree from a nationally ranked program with an outstanding reputation, according to Mr. Anstreicher. He said the UI is partnering with several community colleges in central and western Iowa to provide on-site UI faculty to support its online BBA program. They will provide student advising and mentoring, and supervise experiential learning projects with local businesses.
The UI is also currently developing online versions of two introductory accounting courses to be taught in the 2015-2016 school year.
"The addition of these sections will provide a complete program of study of University of Iowa courses for the online BBA program," Mr. Anstreicher said.
The UI plans to continue to add online courses to its part-time MBA-PM degree program, which is offered in Cedar Rapids, Quad Cities and Des Moines. They allow the Tippie College of Business to offer elective courses when there would otherwise be insufficient enrollment at any one site.
Outside of the Tippie College of Business, the UI's online offerings include graduate programs in education and nursing.
Upper Iowa University, based in Waverly, has offered online programs for more than 15 years, according to Monica Heaton, associate vice president for communications and marketing, and has a satellite campus in Cedar Rapids. The school currently has 2,944 students learning exclusively online in the college's 25 bachelor degree programs, four master degree programs and four associate of arts degree programs, according to Dawn Novak, associate provost, academic affairs operations. A master's degree in sports administration will be added in the next academic year, Ms. Novak said.
Online obstacles
School officials note that, despite its growing presence in higher education, online learning may not be for everyone.
"It's a choice," said Mr. Pruscha. "It's not an easy choice. You have to be a very motivated, self-directed kind of student."
Ms. Spivey said it's also important to gauge the level of support and engagement an educational institution provides for online students, noting that Kaplan has been given high marks in the U.S. News & World Report rankings of online degree programs.
"To be successful at it, you're really getting into your courses three to five times a week, reading comments and posting responses, and being part of dynamic work teams," Ms. Spivey said.
What's more, not all Corridor colleges have online degree programs.
In 2014, Cornell College began offering two online courses in its education department, primarily for students to gain the few extra courses they need to enhance their elementary education degree with a reading endorsement. The online courses help students who can't fit the reading endorsement classes into their normal four-year college schedule, explained John Dieker, Cornell College vice president for academic affairs and dean of the college. He said Cornell plans to continue them in summer 2015 and add one online creative writing course.
"I expect the college to add more summer online offerings over the next few years to supplement our academic residential offerings," Mr. Dieker said.
Coe College in Cedar Rapids does not have any online courses or degree programs and none are on the horizon.
"Part of our philosophy is that we want students to be here for that residential, one-on-one experience," explained Rod Pritchard, director of marketing and public relations for the college. He said the richness of the on-campus experience at Coe is an important part of the college's long tradition, and serves to differentiate it in today's higher education marketplace.