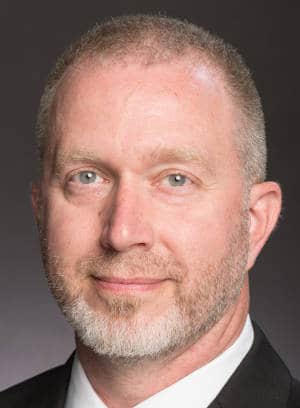 Charles Wayne Keene has been named associate dean for undergraduate programs at the University of Iowa's Tippie College of Business, according to a UI news release.
Mr. Keene is currently on the marketing faculty of the University of Missouri's Trulaske College of Business, where he is the director of the Center for Sales & Customer Development. He replaces Ken Brown, the Ralph L. Sheets professor of management, who has served as associate dean since 2014 and will return to his faculty position in the Department of Management and Entrepreneurship.
As associate dean for undergraduate programs, Mr. Keene will be responsible for the planning, operations, and communications strategy of the Tippie College of Business' undergraduate program. He will also oversee the undergraduate core curriculum, admissions and financial aid, academic advising, and the student experience, including the college's signature experiential learning program, Tippie RISE.
Mr. Keene has experience in a variety of aspects of business, including retail, production, sales/marketing, credit/administration, project and general management, according to the UI release. He is a member of the American Marketing Association and the American Management Association, and also consults for a variety of small businesses.
Mr. Keene has also taught marketing at Stephens College in Columbia, Missouri, and William Woods University in Fulton, Missouri. He holds a bachelor's degree in business administration and a Master of Business Administration from Fontbonne University, and a Doctorate of Education in Educational Leadership from the University of Missouri.