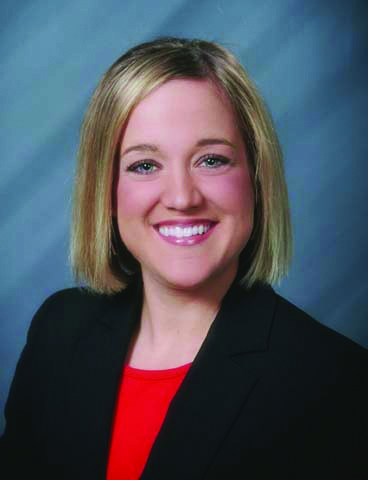 Age: 35
Occupation: Executive Director of Development, University of Iowa College of Engineering
What's the best advice you ever received: Don't dream big or bigger. Dream biggest.
What do you consider your greatest professional accomplishments: Recently achieving a $55 million campaign goal milestone, as part of the University of Iowa's comprehensive campaign. That means money for scholarships, programs, research, faculty support, and facilities – everything that will help advance the College of Engineering at the UI.
What do you know now that you wish you had known earlier in your career: Patience is a virtue. With fundraising, it's not an immediate reward – it's about establishing relationships and building trust, and that takes time. Before this, I was a broadcast journalist, and it was "get it on, get it fast," so that mentality was hard for me to overcome when switching careers. It was a big change, but I just had to step back and learn patience.
How do you ensure a balance between work and your personal life: There is no such thing as work/life balance. It's work/life management. I think you have to find your own groove and what works. Thankfully my employer, the University of Iowa Foundation, understands the importance of this.
What's something people should know about your generation in the workplace: For employees to be successful, organizations have to be very flexible for both women and men. Also, because of the technical world we live in, we expect immediate results, which can be both positive and negative, depending on the situation.
If you had $1 million to give, what causes would you support: Education. Without it, problems can occur. With it, possibilities and opportunities are endless.
Who are your local mentors: Lynette Marshall, president and CEO of UI Foundation; Bob Chiusano, owner of RMC Consultancy, UI adjunct lecturer and former Rockwell Collins COO; and my mother, Sue McNinch.