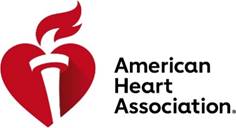 The American Heart Association is hosting its 2022 Corridor Heart Walk May 7 at Kinnick Stadium in Iowa City. Check in begins at 8 a.m., the race begins at 9 a.m. 
The event will celebrate heart and stroke survivors, raise lifesaving funds and encourage physical activity. 
This year's theme, Heart Walk Here, invites participants to walk on the event path or to create a path of their own. From parks and parkways to tucked away trails, participants are invited to Heart Walk at any location that inspires their heart health. 
Heart Walk Here is led by Dr. Ian Law, director, Division of Pediatric Cardiology with the University of Iowa Hospital and Clinic. and Nikki Ferentz, enterprise account executive with Sense Talent Labs.
"These past few years have shown us that no challenge is too great when we come together as a team," said Dr. Law. "I am so proud to be part of the AHA Heart Walk, an event that reminds us all about the importance of staying active and healthy while promoting an organization that strives to advance clinical care, lifesaving research and education for patients and families affected by heart disease."
The 2022 Corridor Heart Walk event is the first time that the annual Iowa City and Cedar Rapids Heart Walk events will be celebrated together. 
"Combining two strong events into one celebration enables us to truly celebrate the work of the American Heart Association across all of our communities in a meaningful way," said Ms. Ferentz.
To register, visit heart.org/CorridorHeartWalk.