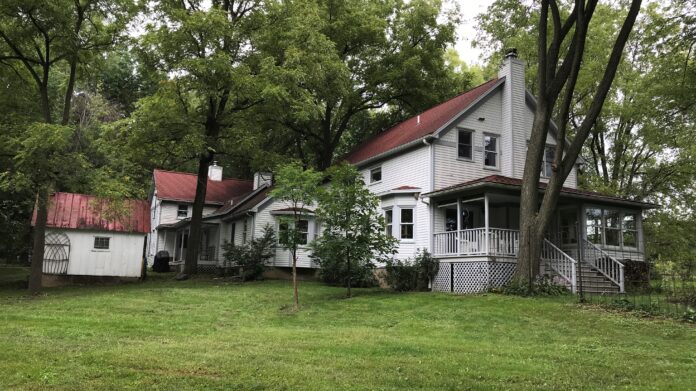 The Johnson County Conservation Board (JCCB) has acquired an 83-acre property known as Two Horse Farm at 2257 Sugar Bottom Road NE in Solon.
JCCB envisions the land to be used by families for activities like hiking, picnicking, cross-country skiing, environmental education and nature appreciation.
The board expects it will take 1-2 years for the property to be adapted to public use. A new parking area, restroom facility and signage will be added to the site.
The purchase was made possible through a donation from former owners of the property Erin and Brian Mellow and the Iowa Natural Heritage Foundation, as well as through funds from the state of Iowa REAP Grant Program and the JCCB bond fund, according to a press release.
More than three quarters of the land is covered by forest, in addition to 15.5 acres of reconstructed prairie and a 3.5-acre farmstead. There are more than 364 species of plants, including 14 rare species.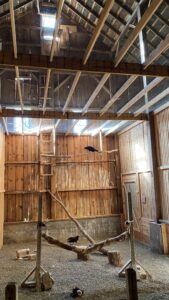 Open woodlands will be cropped and restored and the agreement will preserve the prairie-woodland viewshed seen from Coralville Lake and Sugar Bottom Recreation Area trails.
Visitors will be able to see a restored 1890s-era farmhouse that will house JCC educators and staff, while the newer 1992 addition will be rented to families and organized groups.
A barn on the site is used by the Raptor Advocacy Rehabilitation and Education (RARE) organization to rehabilitate large birds of prey using flight pens. These birds are housed in a circular, open-air grain-bin sized pen, according to the release.
The Melloy family is also gifting seven acres to the Iowa Tribe of Kansas and Nebraska. It is the first land holdings the Iowa Tribe will have in the state of Iowa, according to the release.
Terms of the purchase agreement was not disclosed.