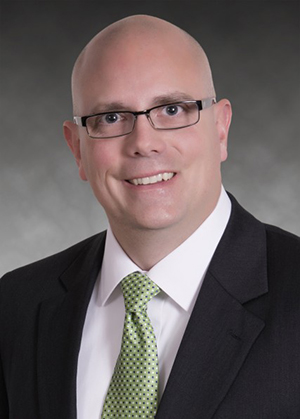 Age: 38
Occupation: Director, eBusiness Platform Strategy, Transamerica; President, Board of Directors, Cedar Valley Habitat for Humanity
Greatest professional achievements: For me, I feel a great sense of achievement every time I am asked to give the opening remarks at a Habitat for Humanity home dedication and witness the house keys handed to the new homeowner.
Who are your mentors: Lyle Strathman (father)
Best advice you ever received: A few years ago, I had an MBA instructor give our class the following piece of advice before graduation: Never let your degree, job title or salary blind you from what you can learn or who you can befriend. Although the mechanic working on your car or the plumber under your sink may have dirt under their nails, always remember that they may be smarter, richer, and happier in every aspect of life than a person with an MBA working on a computer in an office.
How do you ensure a balance between work and your personal life: The one thing I always remember while growing up is that at least one, but usually both, of my parents attended all of my sports and school activities. Being there, cheering on your kids, and still making time to watch a good movie with my spouse or play Legos with my kids is what drives me from those experiences I had while growing up.
What do you know now that you wish you had known earlier in your career: Earlier in my career, I should have focused more time on leveraging my strengths and the strengths of others rather than spending energy trying to correct weaknesses.
What is your biggest passion: My biggest passion is helping individuals and groups develop a strategy to accomplish their goals.